Atelier
Our atelier is located in a monumental former tram depot, a beautiful old industrial building, which has been converted into a lively centre for media, culture, fashion, design, hospitality and crafts. We have a fantastic space here, in which both our atelier and design studio are located.
The space invites creativity. We showcase craftspeople who design and make products with heart and soul. At the moment, a leather-maker has his workshop in our showroom, working on location.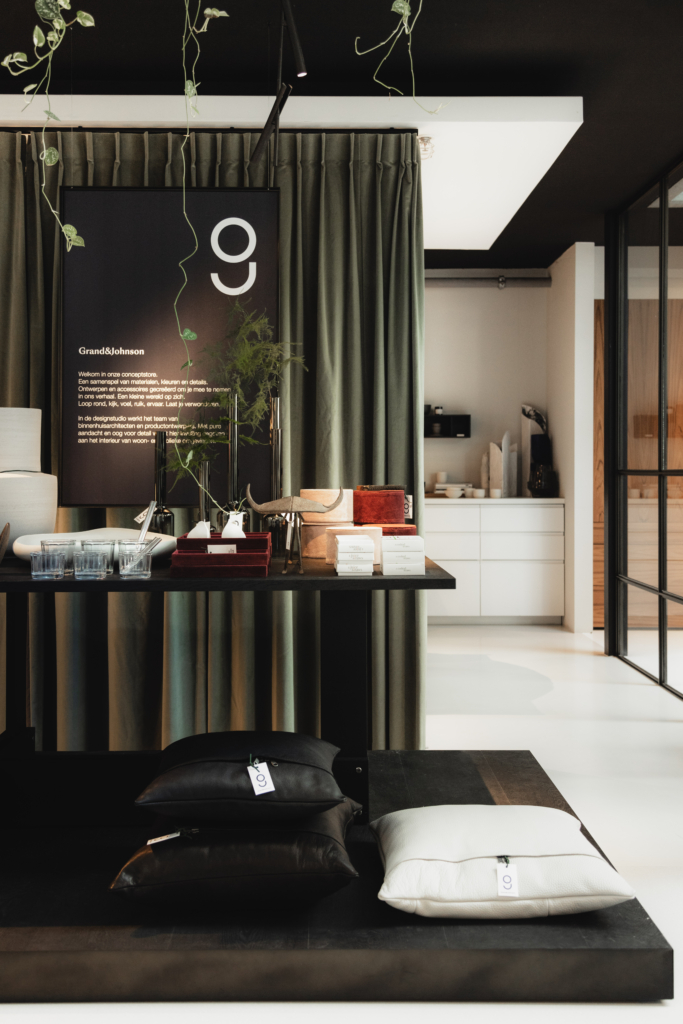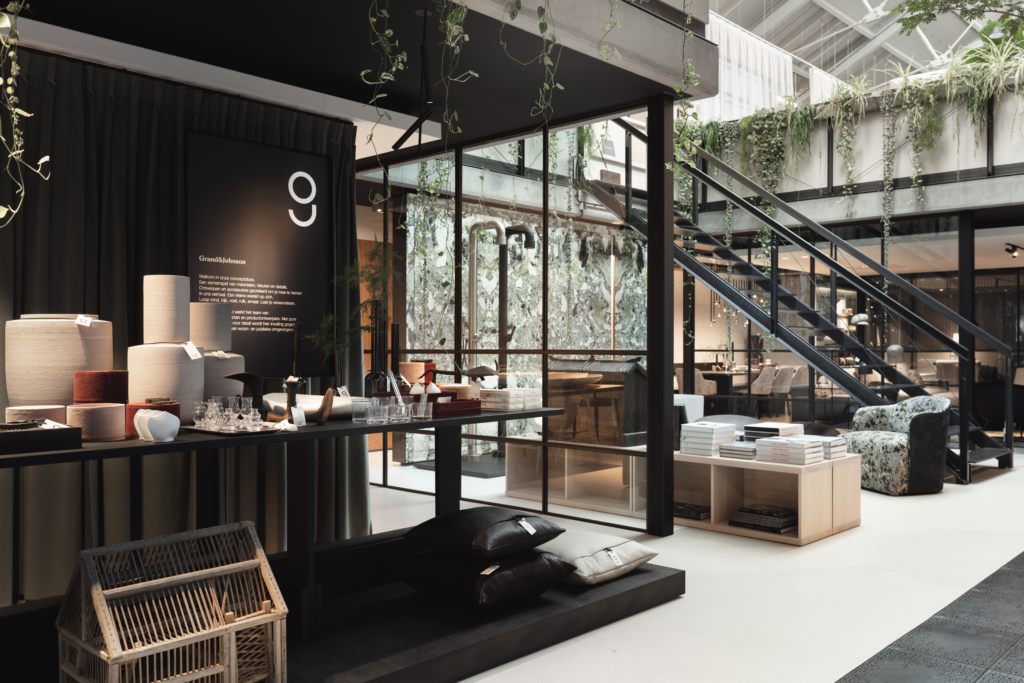 In our showroom we display our concept; 420 m2 full of splendorous designs, customisation, art and accessories. The most beautiful brands of Molteni, Agape, JEE-O, Bert Frank and more form an amazing interplay of materials. This is also where we showcase the collection we created for Grey7, lighting for Maretti and a kitchen concept with our furniture maker.
The showroom in which everything comes together, where we show you what is possible. Fragrances, colours, materials, details; everything created in order to take you into our story. A small world in itself, in which you can experience potentiality and feel what suits you. To make you wonder.
Walk in and let us take you through our story.