Soho – Collection
JEE-O
Designed in a time when the language of design was thin and refined, we consciously let go of all aesthetic frameworks and took our inspiration from industry, where the key is use. The result: one big handle and a pipe that's rough and indestructible.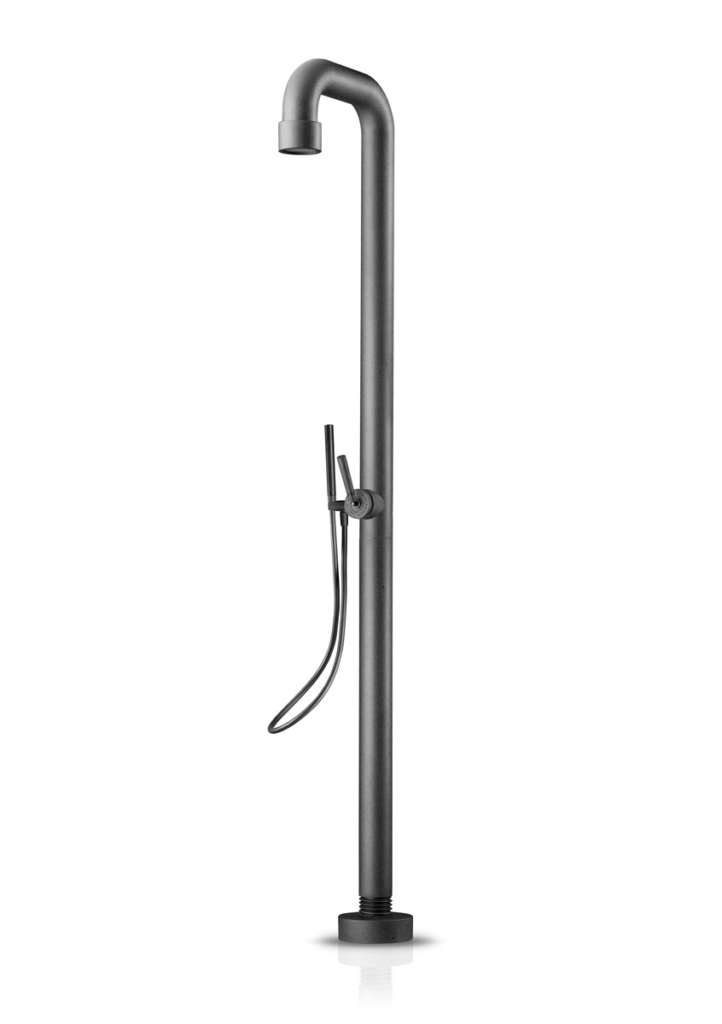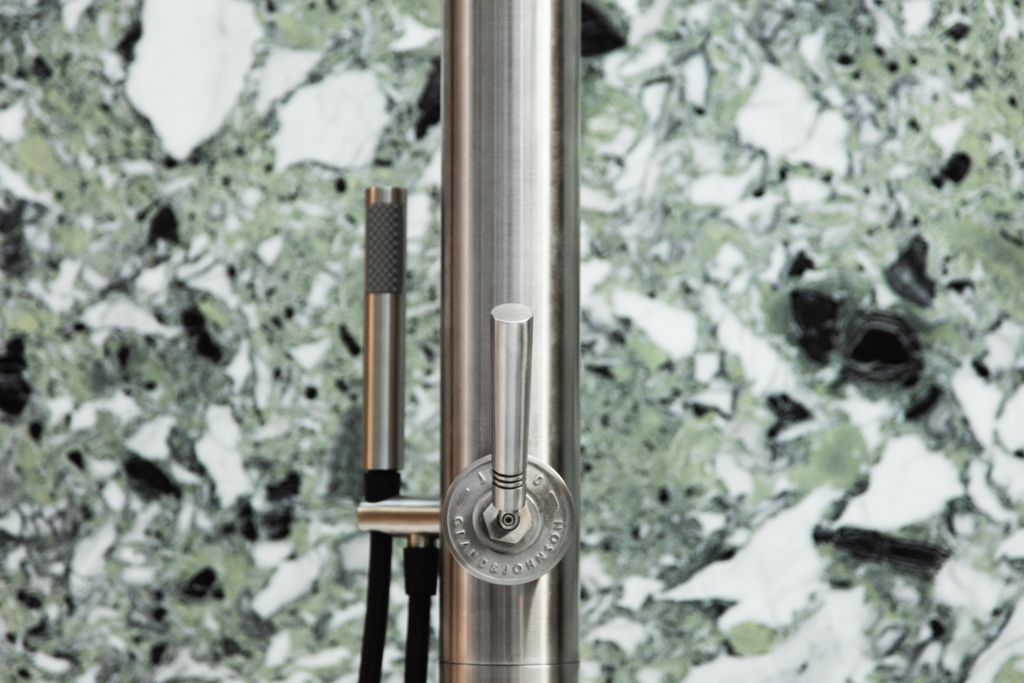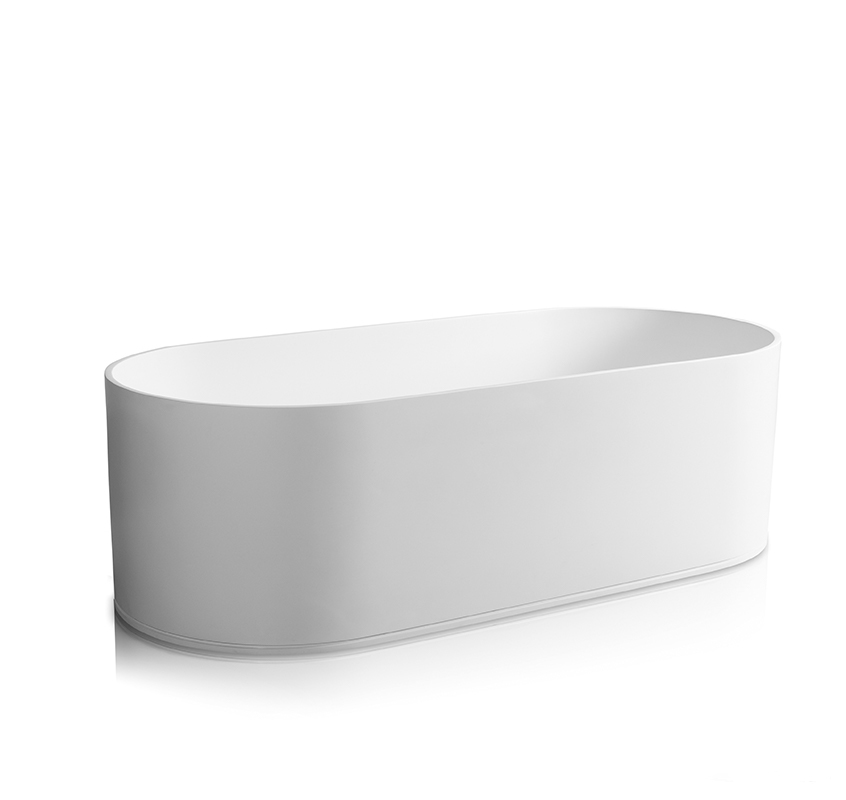 The Soho 01 shower, the very first design, won a RedDot Design Award in 2014 and the German Design Award in 2016.
The original collection of taps and showers consists of stainless steel coated with a dark hammertone finish. For the RAW series, the black coating is omitted, which makes the industrial look even stronger.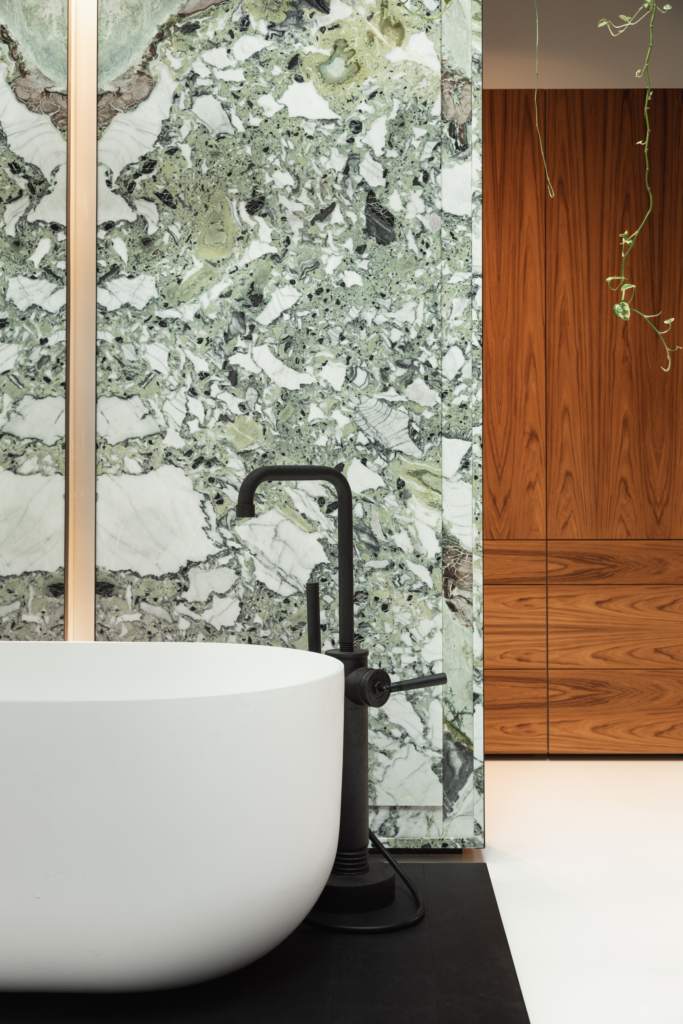 The Soho series has been further developed and completed over the years. For instance, today, the showers and taps are also available in powder-coated matt green and grey.
This series is now sold in 50 countries.
For more information or to order, go to JEE-O.