Modern town house
Utrecht
For this spacious and stately family home in a wooded area with classic exterior and a refined modern interior, the wish was to arrange the spaces in such a way that it would both be possible to live in together but also separately. The living room therefore has several sits, which can be separated by steel sliding walls. Because these are transparent, the spaciousness is preserved and there is no hard partition.
In the house, a great deal of use has been made of clean lines. The playful elements in the furniture, the art, the window coverings and the subtle colours make everything into one warm unity.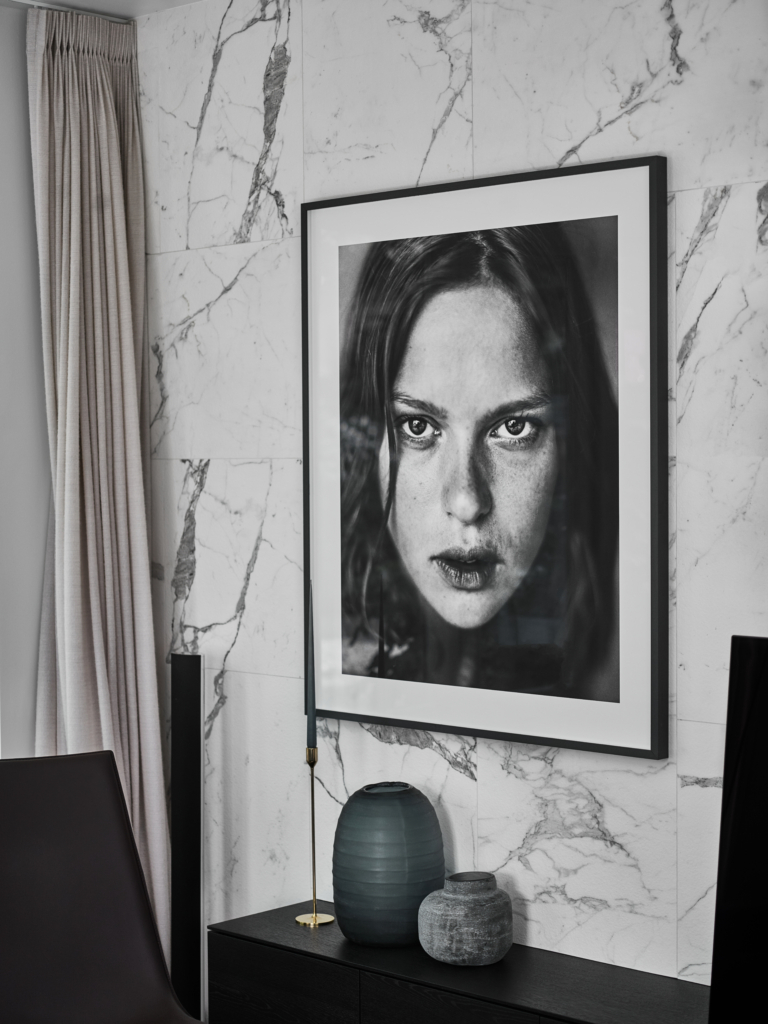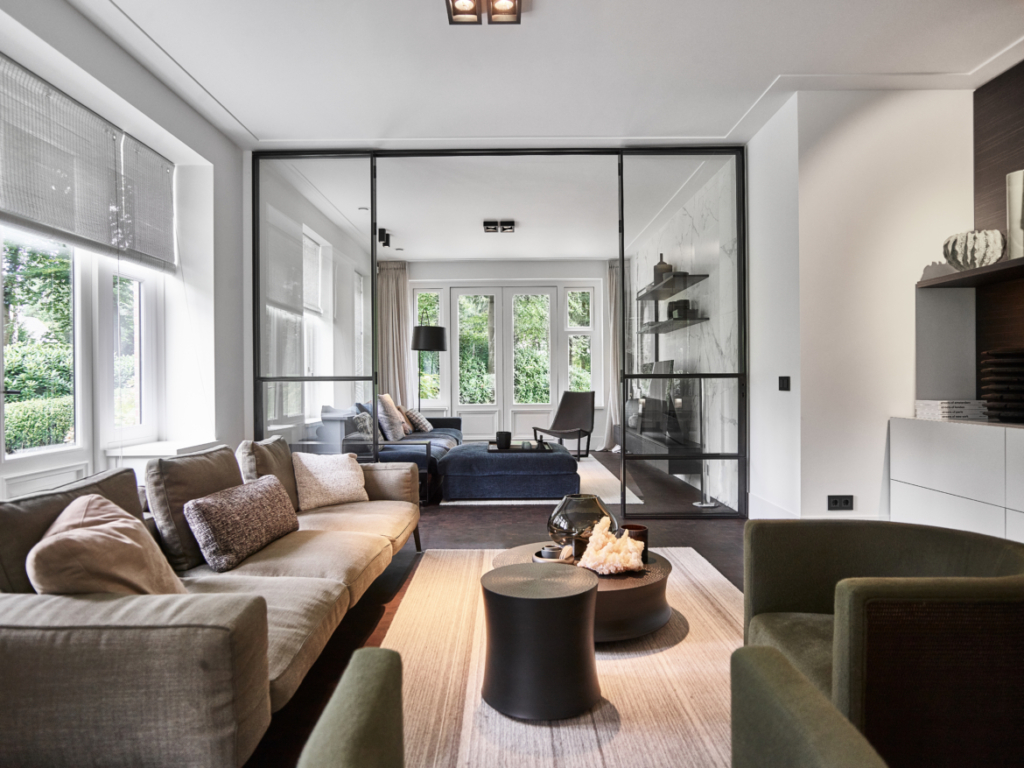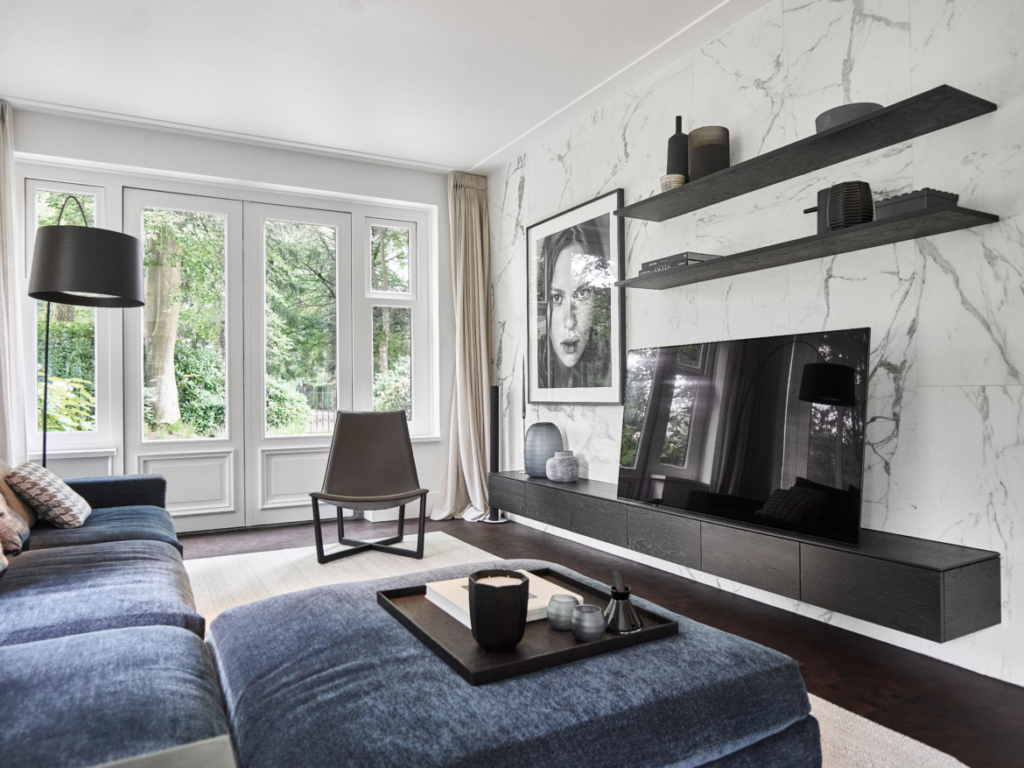 "It is not the marble that makes the palace, but its inhabitants."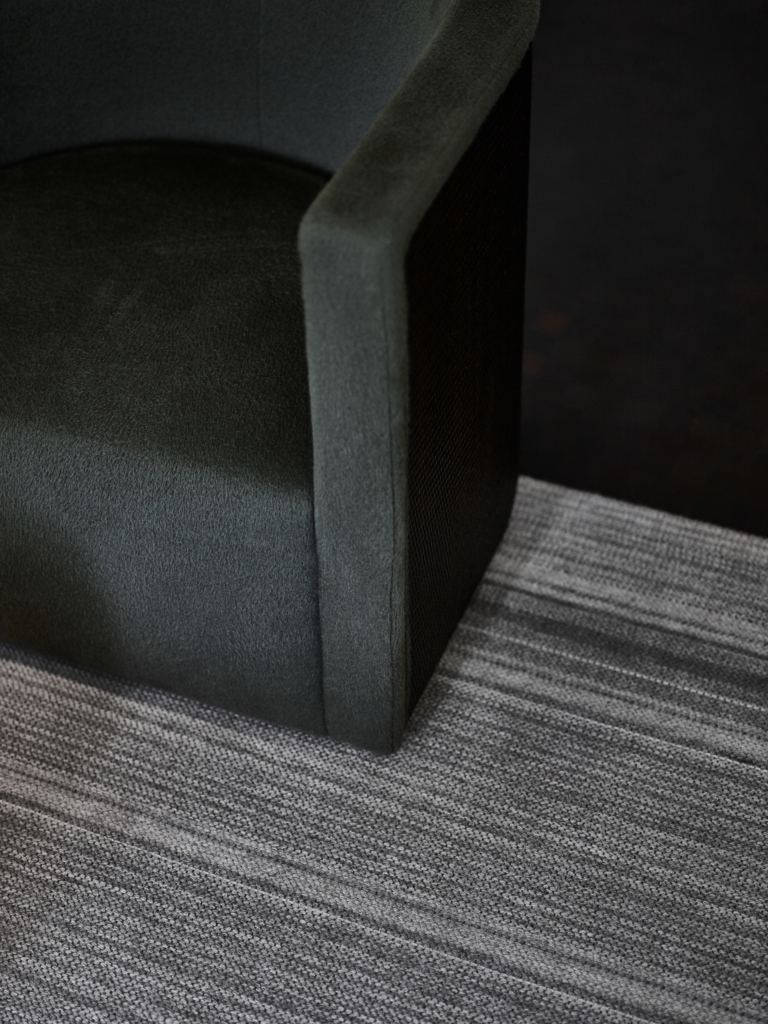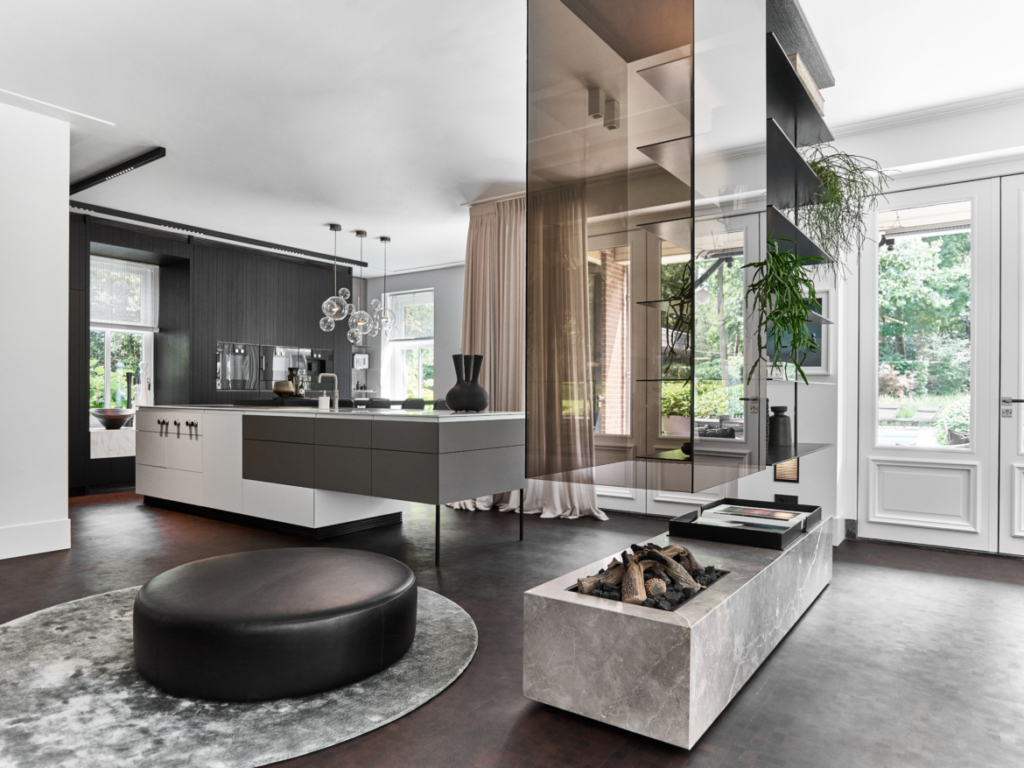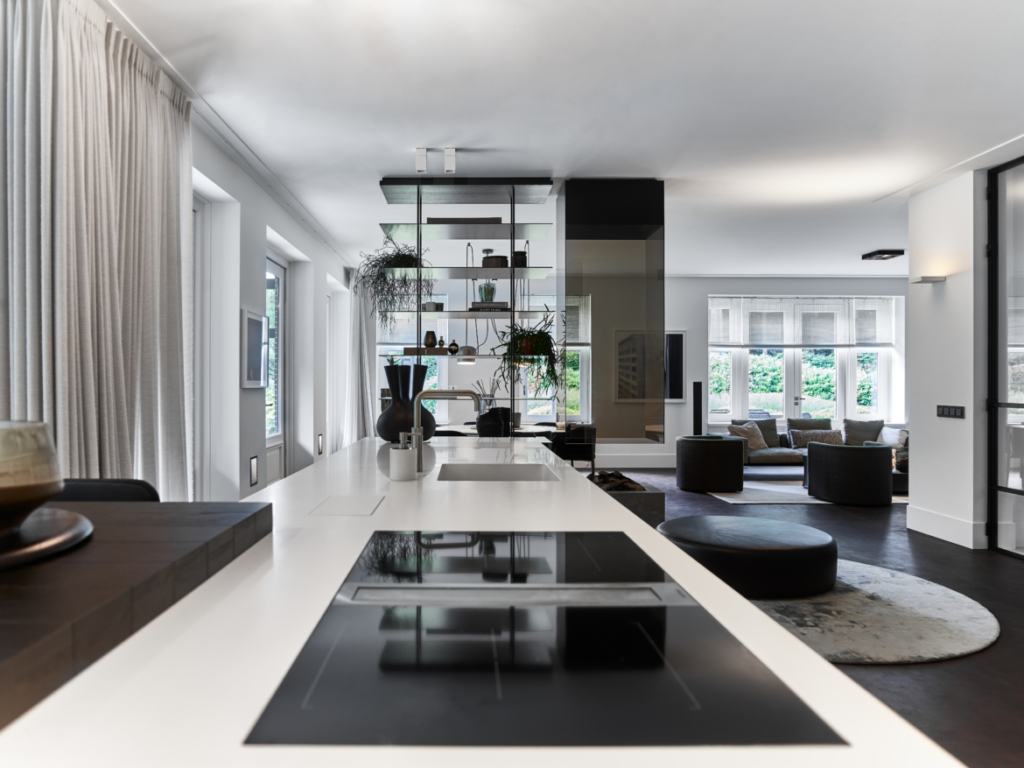 The kitchen has an airy structure. The overhanging element is interpreted more as a piece of furniture, emphasised by the choice of different materials.
The fireplace functions as a partition between the kitchen and dining area. Made of a solid block of natural stone, seamlessly sawn into a mitre, it manifests as a solid base. The glass hood and hanging cupboard ensure that the feeling of spaciousness is maintained. Sleek but nonchalant.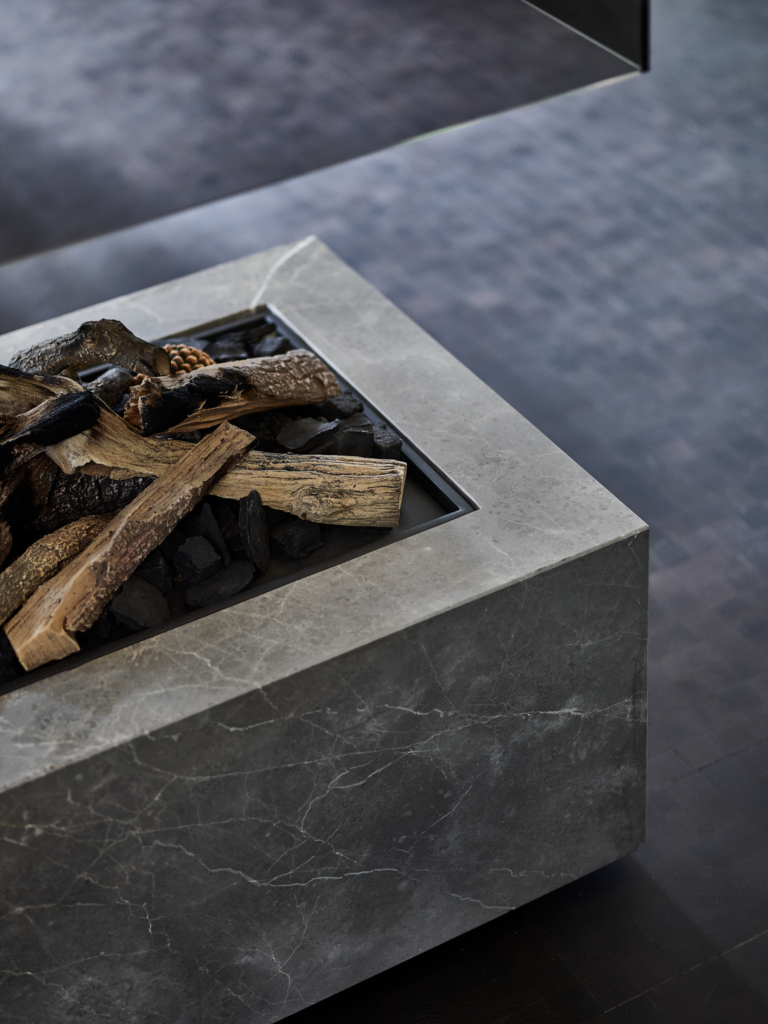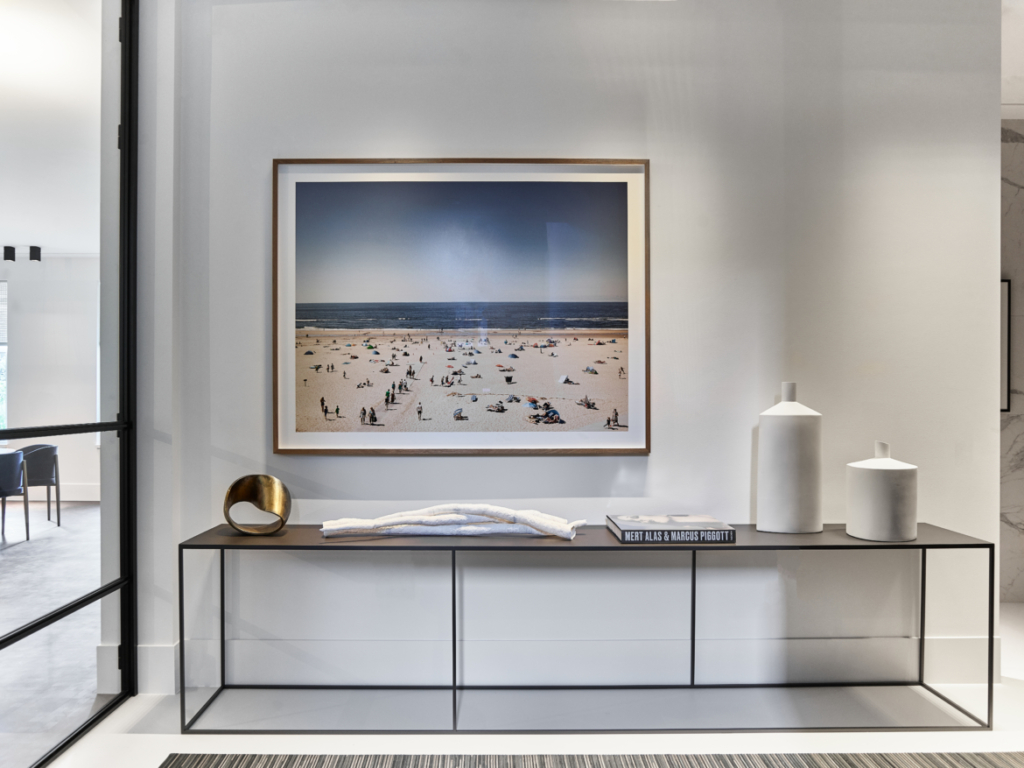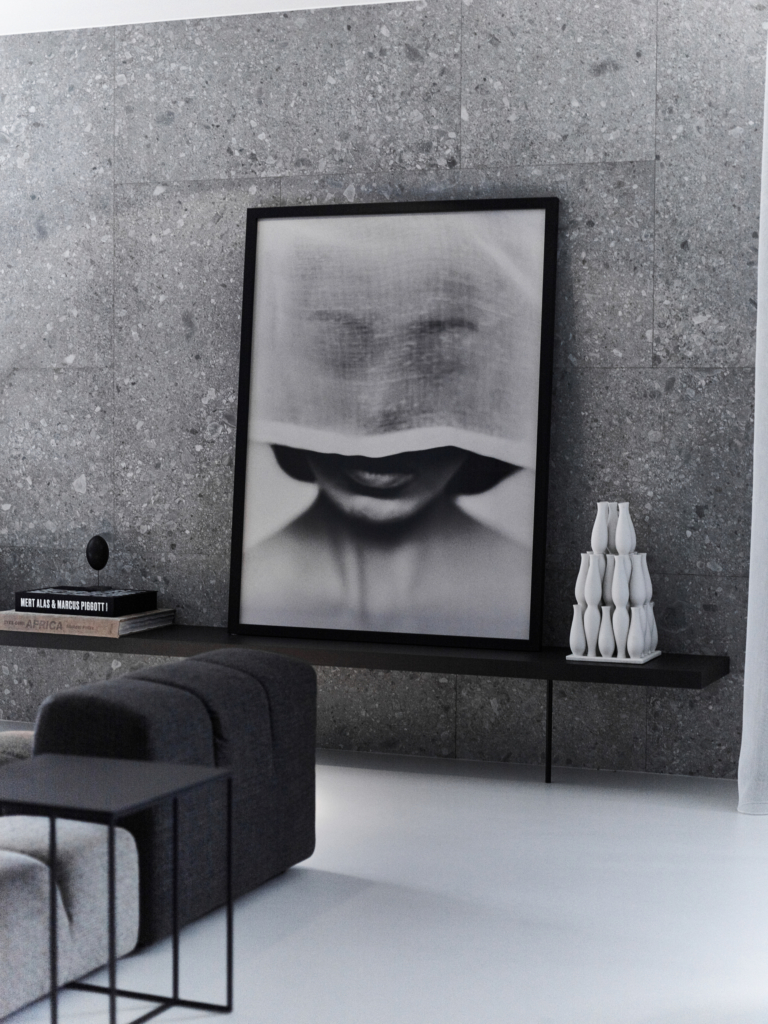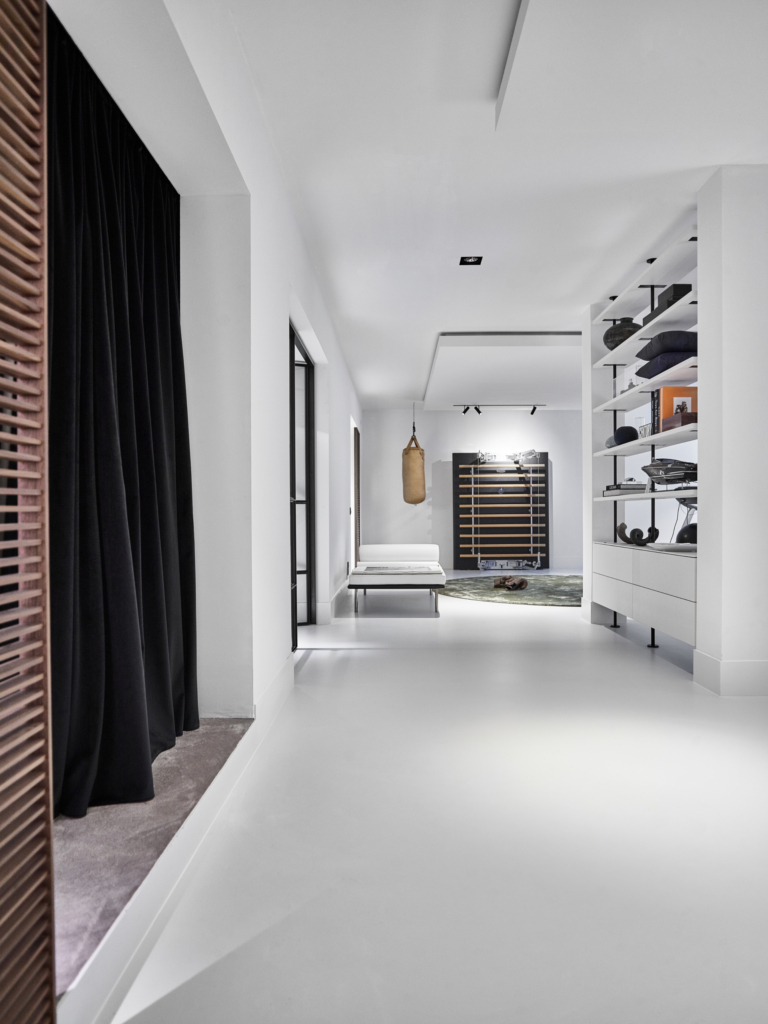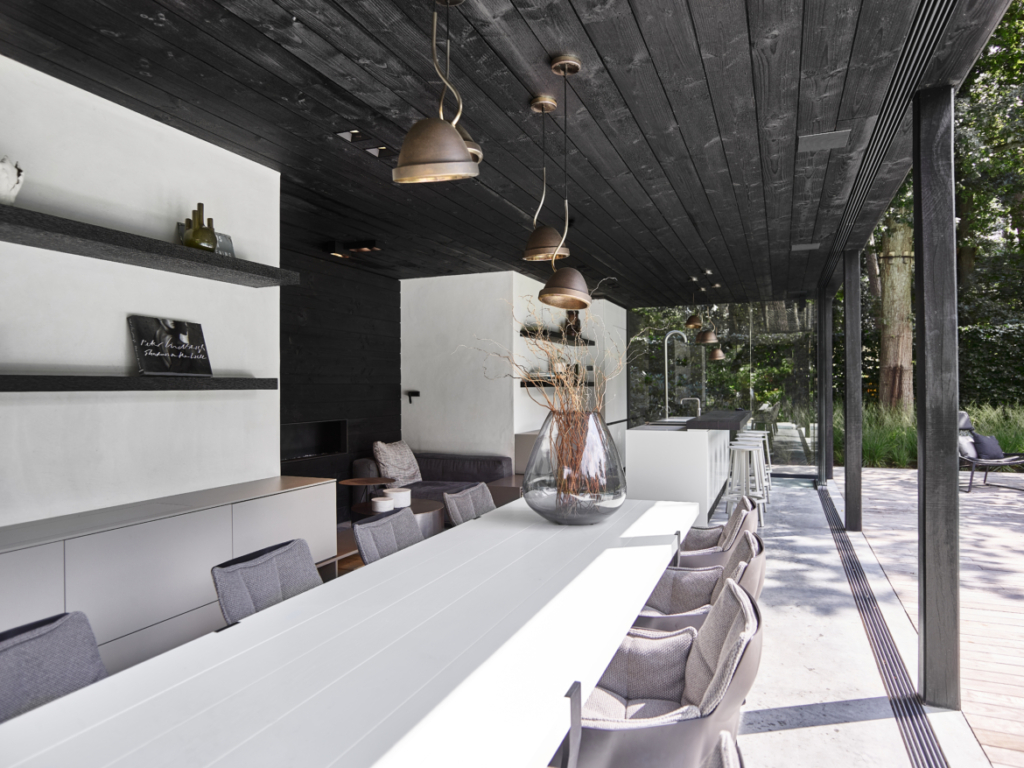 Got inspired? Call or email for a free orientation meeting with Bertel Grote 0031 20-6704065.