Country house in the forest
Gelderland
The special feature of this project definitely is its location; the property is situated right in the middle of the forest. From the driveway, the house emerges from between the trees, as a wide panoramic view of the river and floodplains unfolds, like a still life with flocks of geese flying serenely by and large barges slowly passing by the house, inviting contemplation.
The architect has made perfect use of the surroundings, having designed the house in such a way that from each different space within it, another view is displayed. This has been the basis for our plans; a different emotion with every view.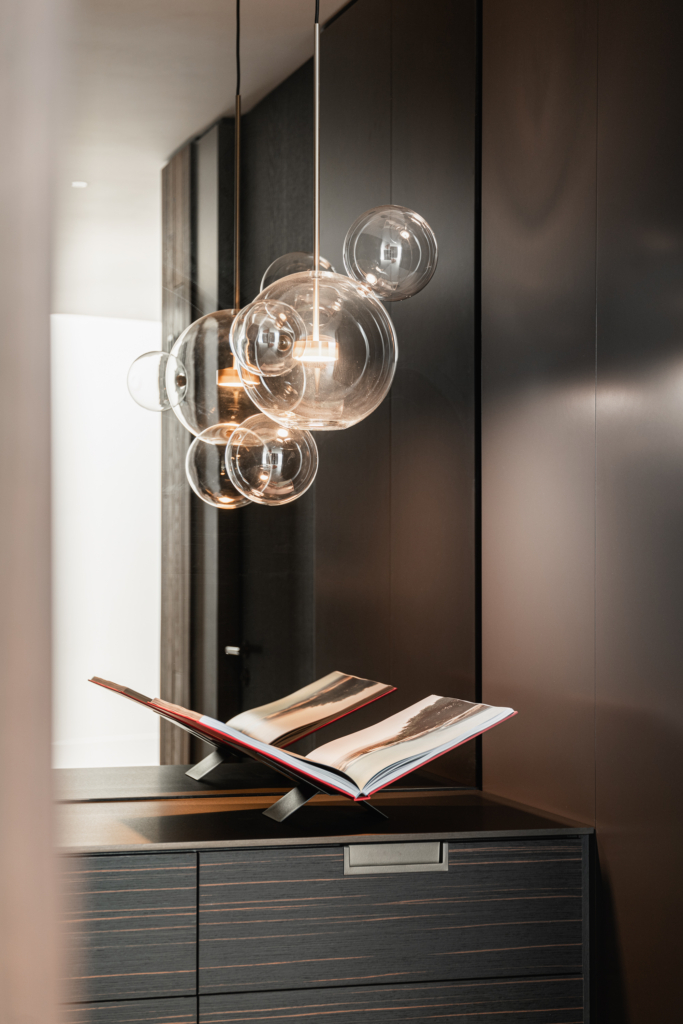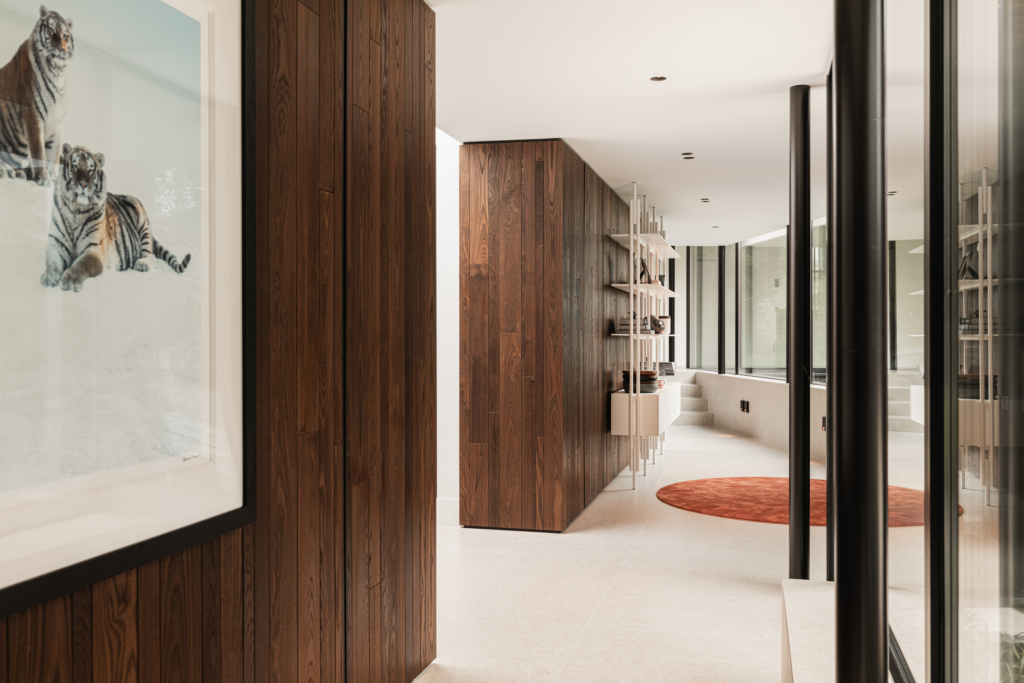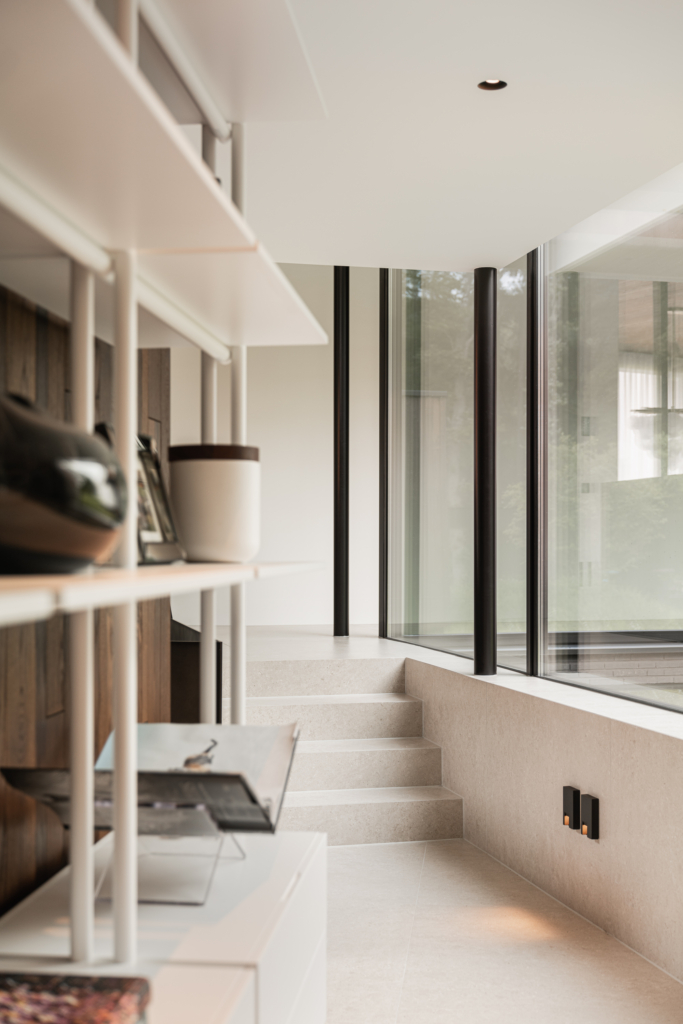 The house consists of three volumes, one of which is situated somewhat lower. This lower part focuses mainly on the forest side of the plot. Lots of privacy has been created here so that the swimming pool and terrace can be enjoyed in perfect peace and quiet.
In consultation with the architect, the choice was made to clad the walls of this side of the house with smoked ash, placed in different widths and thicknesses to reflect the playful irregularities of nature.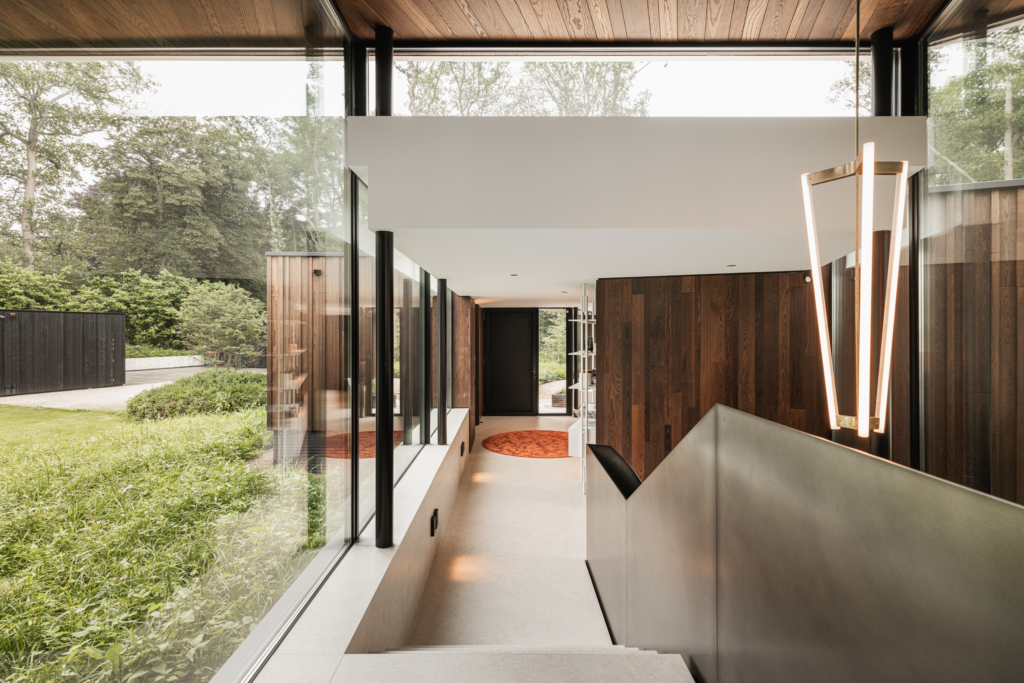 The cladding continues on the inside, thus connecting the interior with the outside and bringing tranquillity to the house. The cladding inside has a smoother finish for a more refined feel. This pattern returns in the ceiling covering in the upper living area.
The warm brown tone of the ash creates a sense of security and forms a nice contrast with the glass fronts and the hard floor, consisting of large tiles. This floor runs over the entire ground level and continues over the terraces and the stairs to the basement.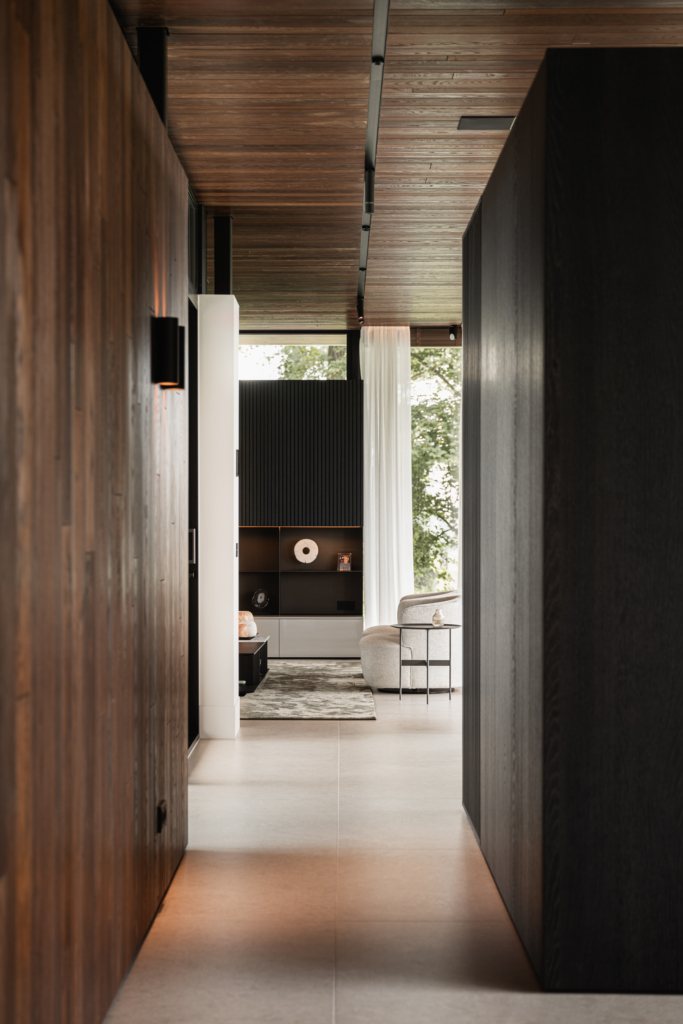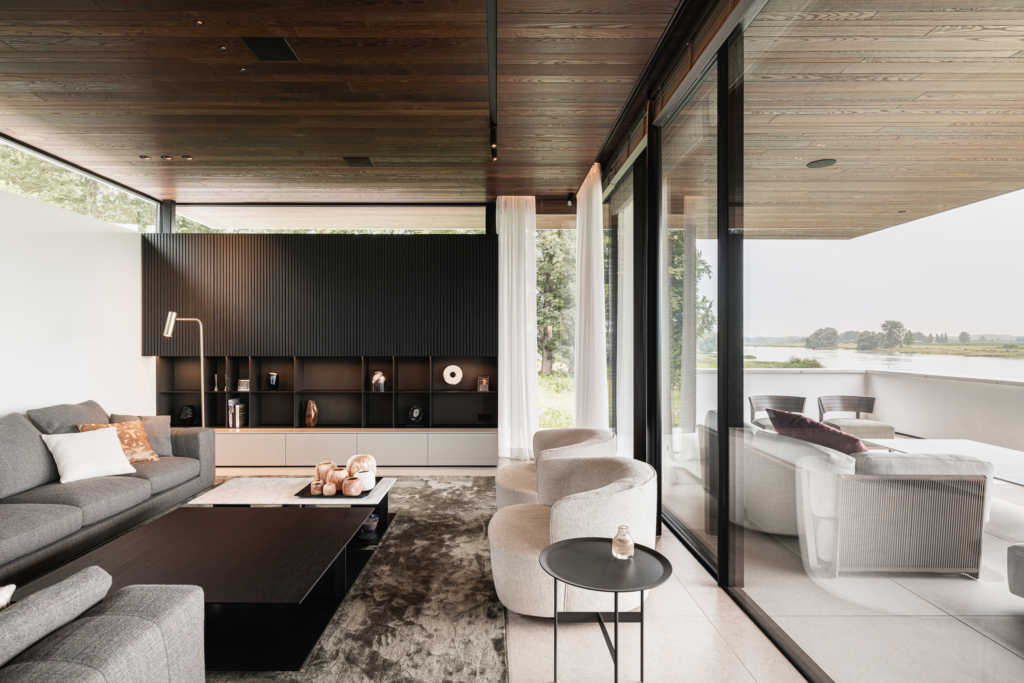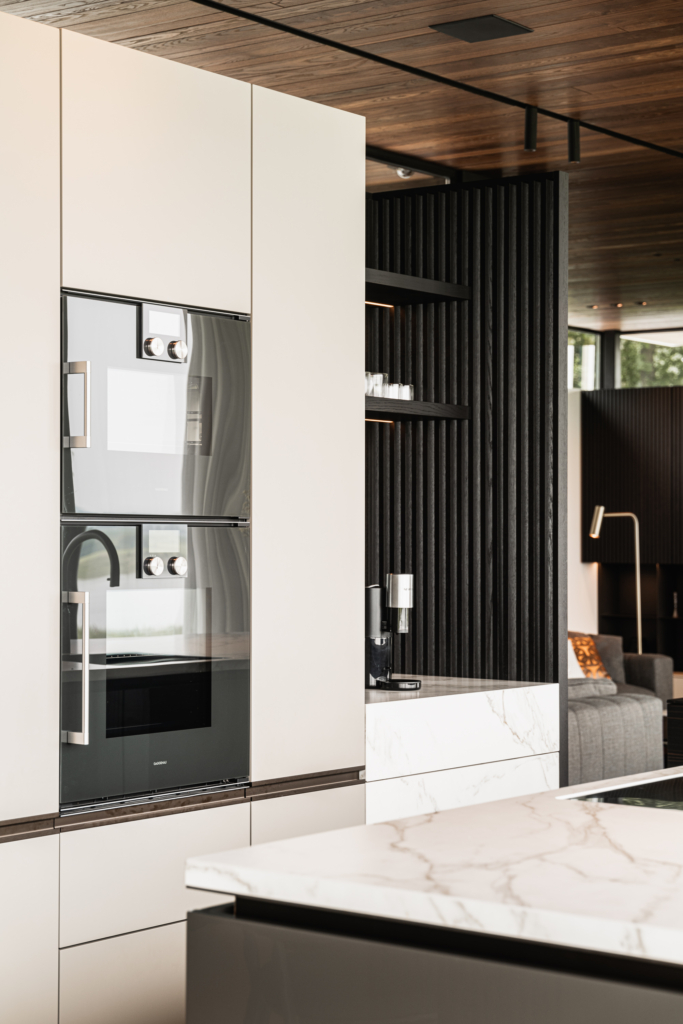 "Every room is a marvel to behold, the whole forming a unity."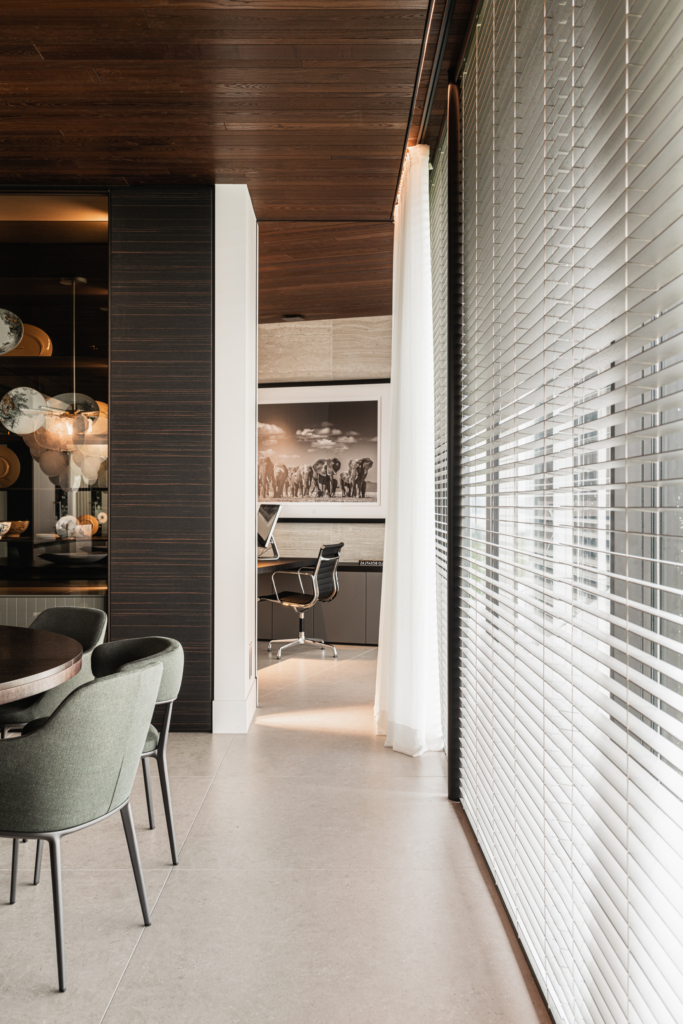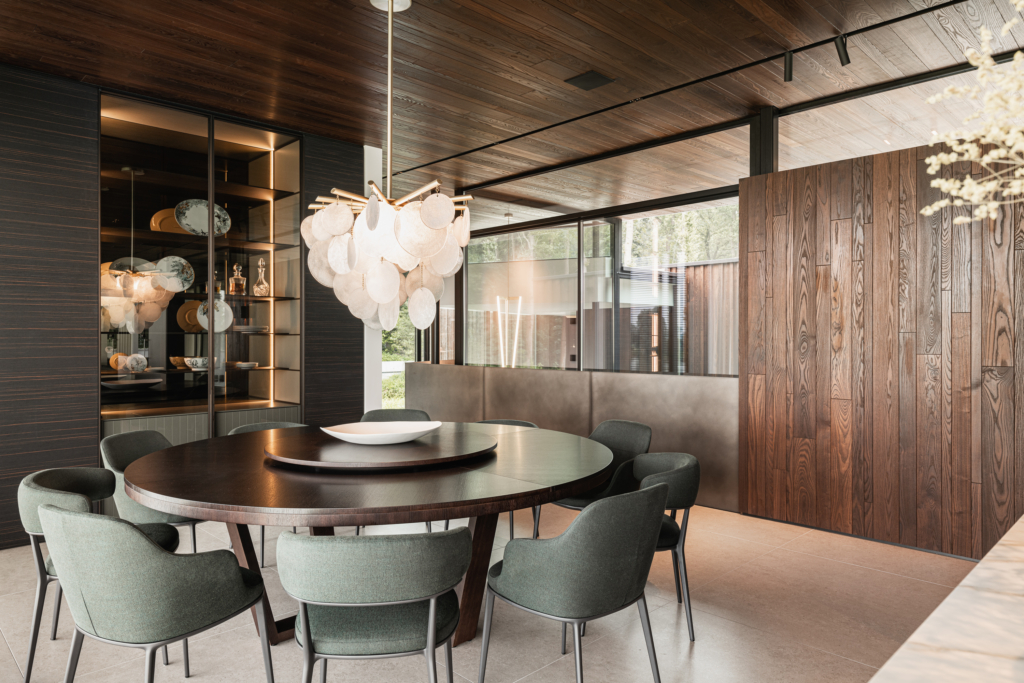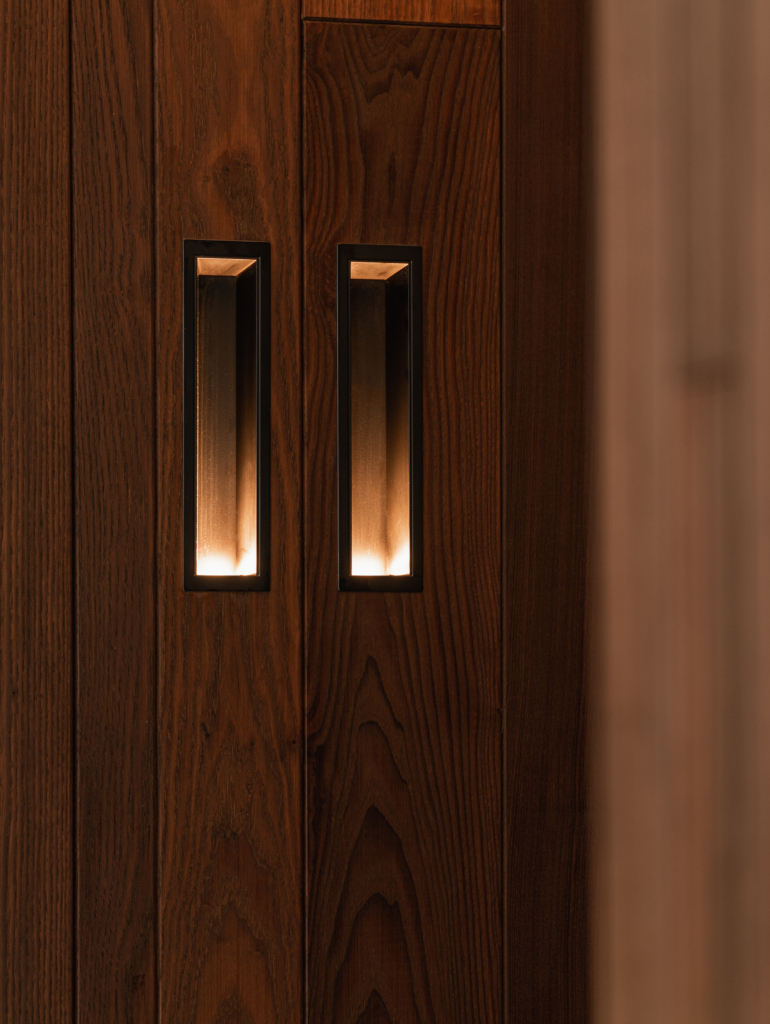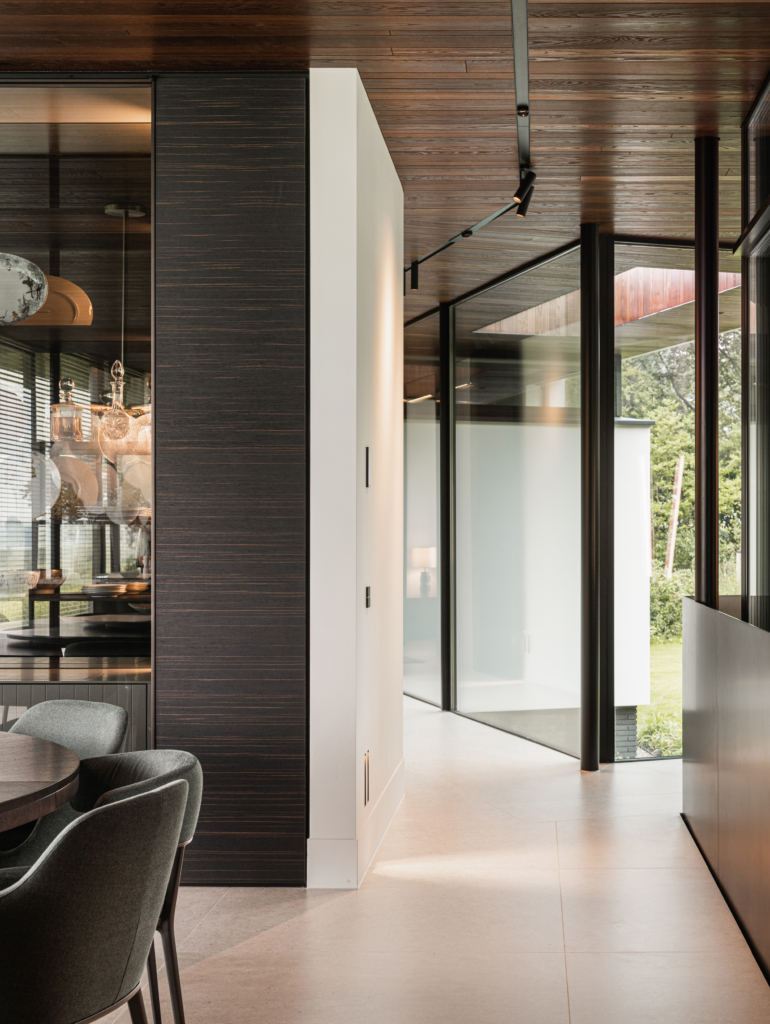 On the water side, there is complete openness to embrace the wonderful view.
The higher part of the house at the back has an approximately 30 metre glass front, providing a panoramic view of the river. The interior connects to the clear architectural lines, accentuating the line pattern. One example of this is the 23-metre-long light fixture, which extends from the living room all the way to the master bedroom.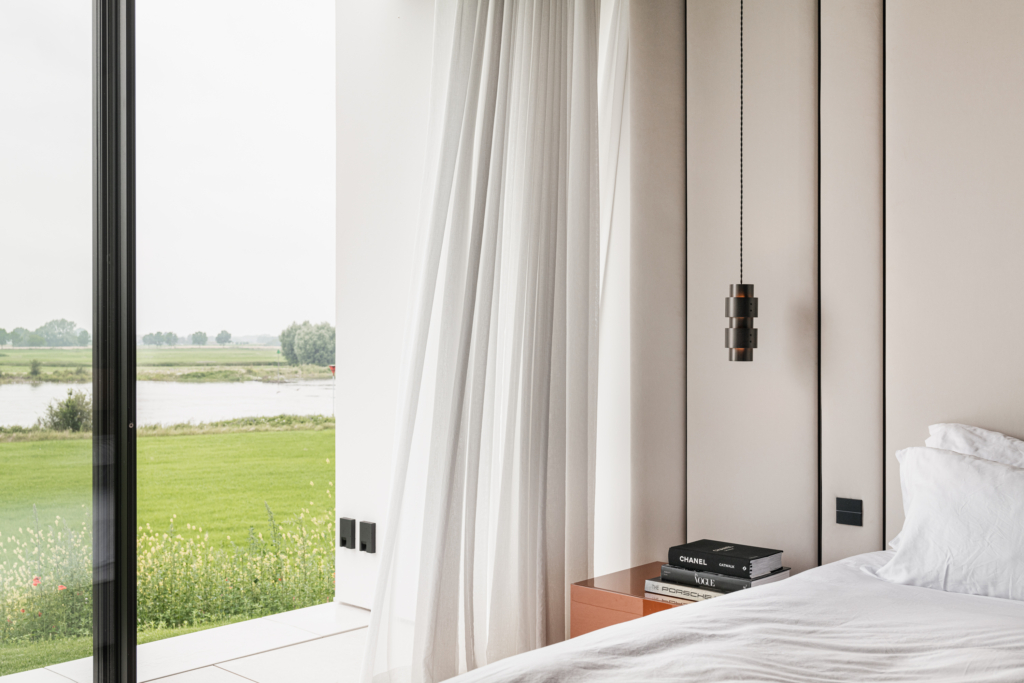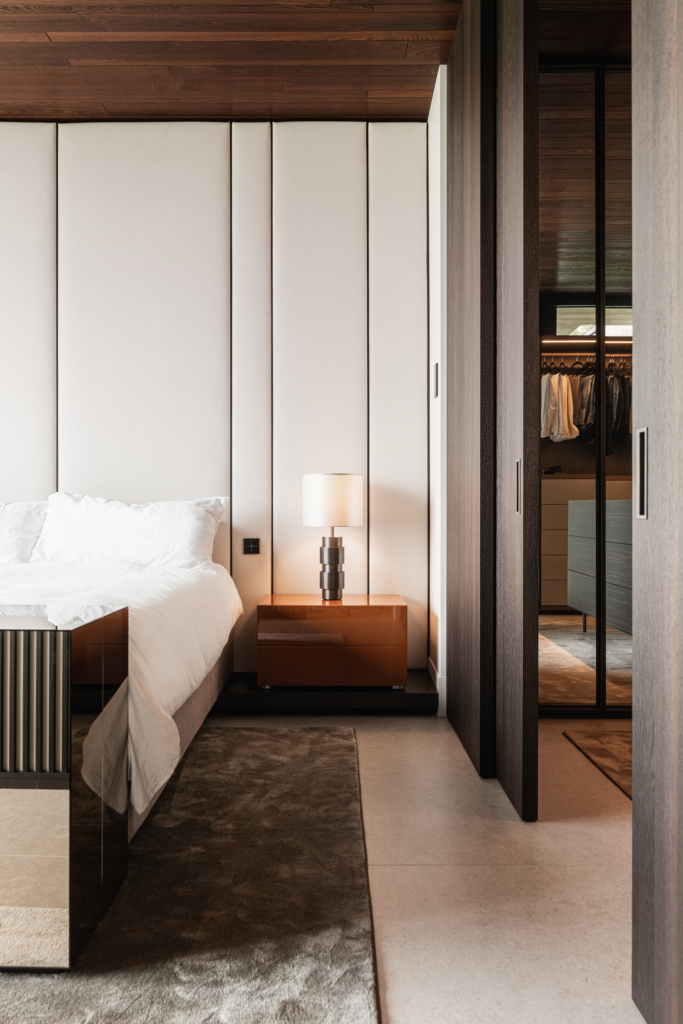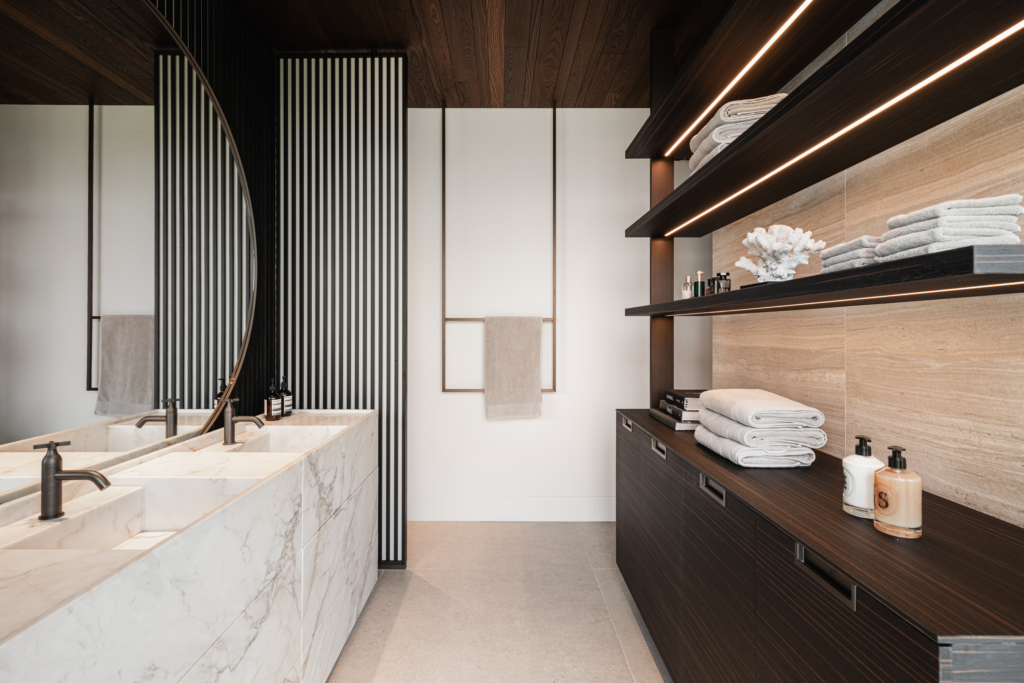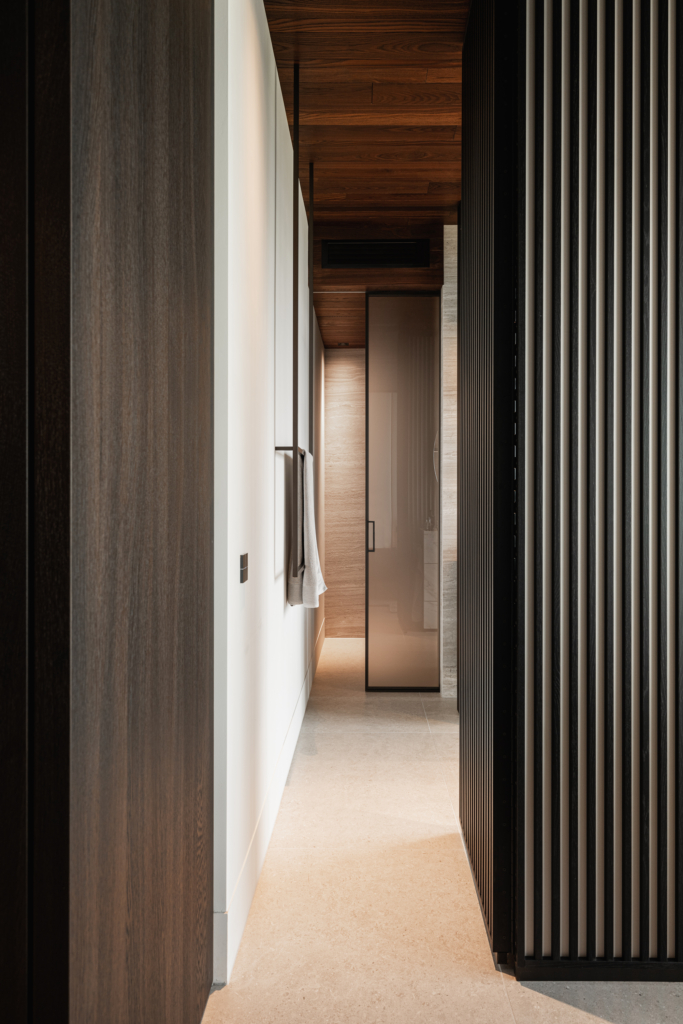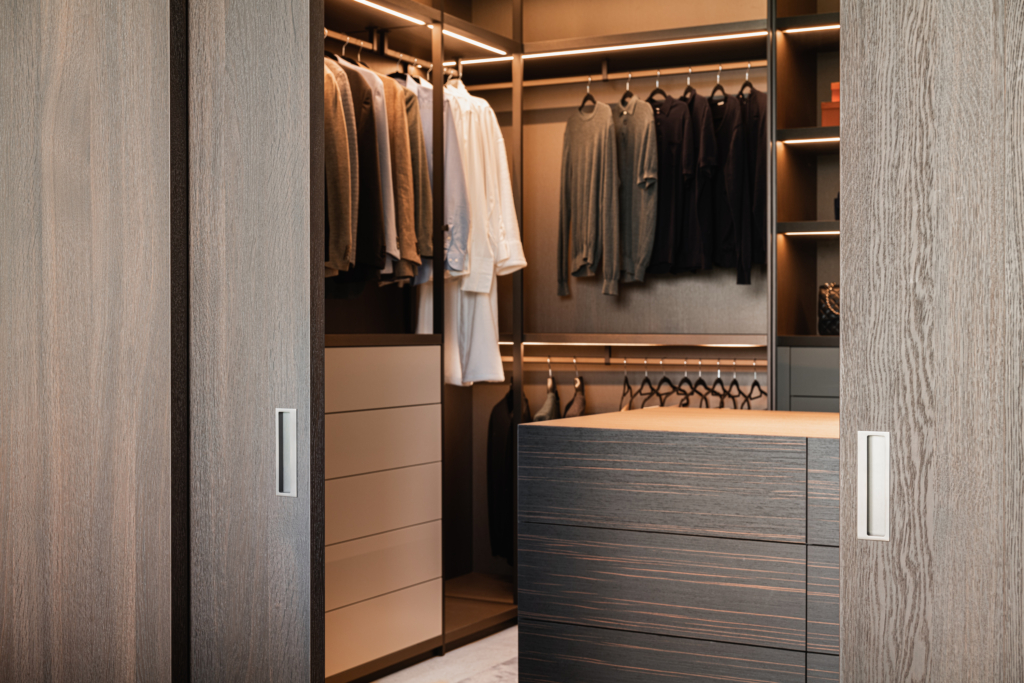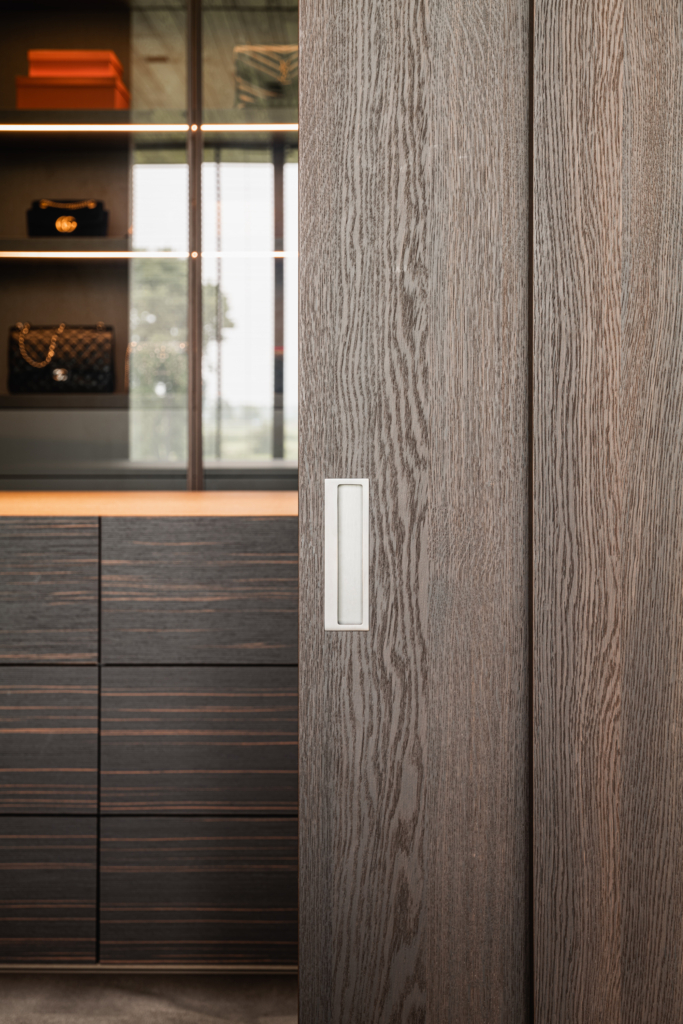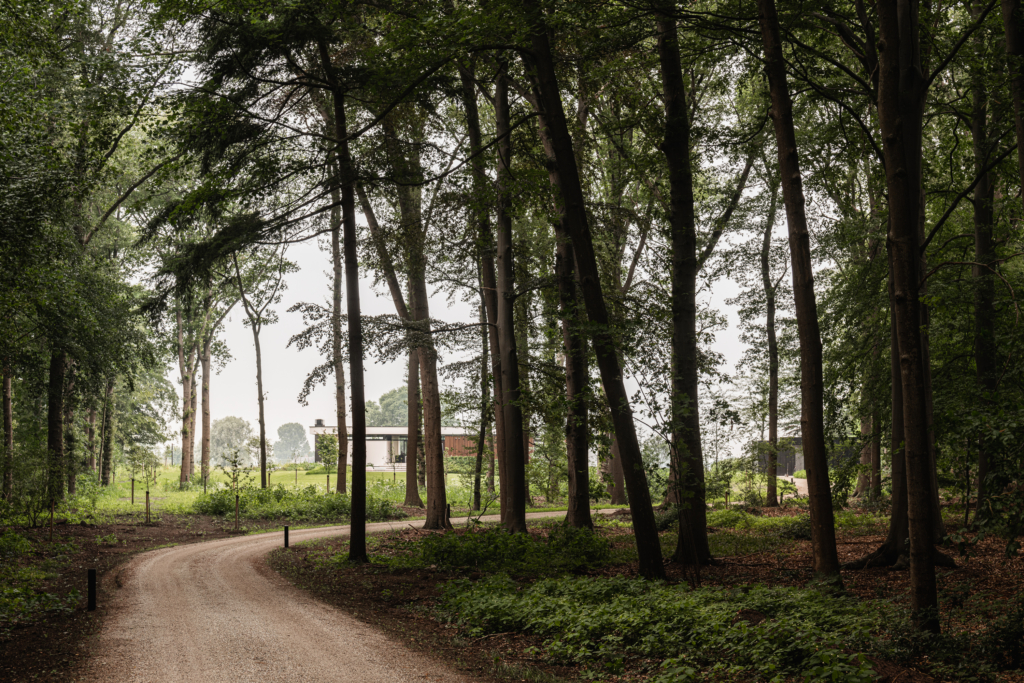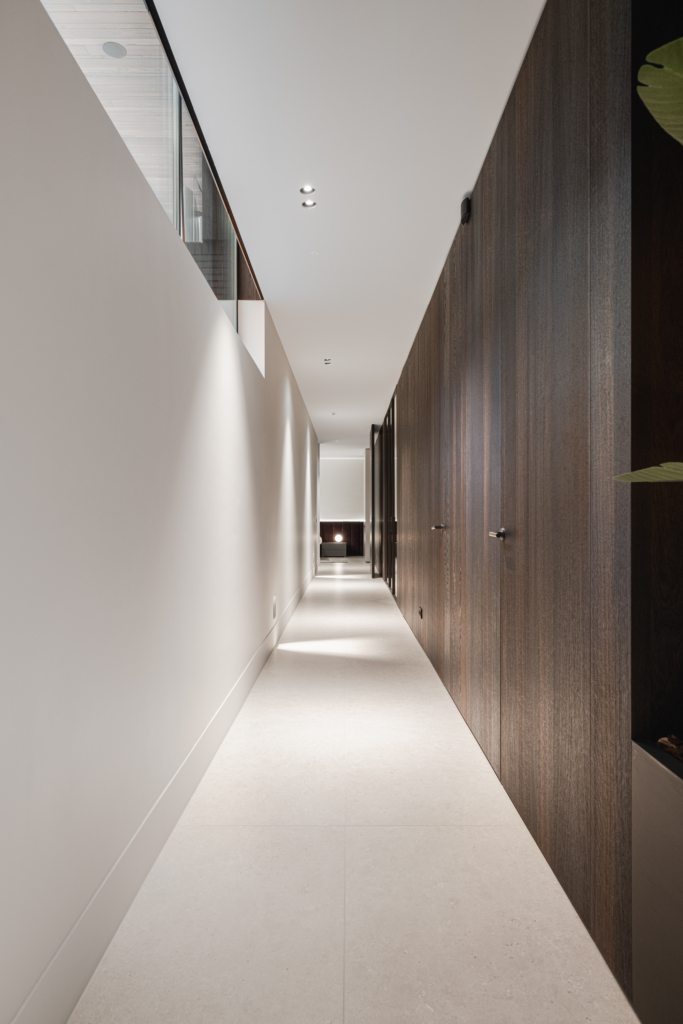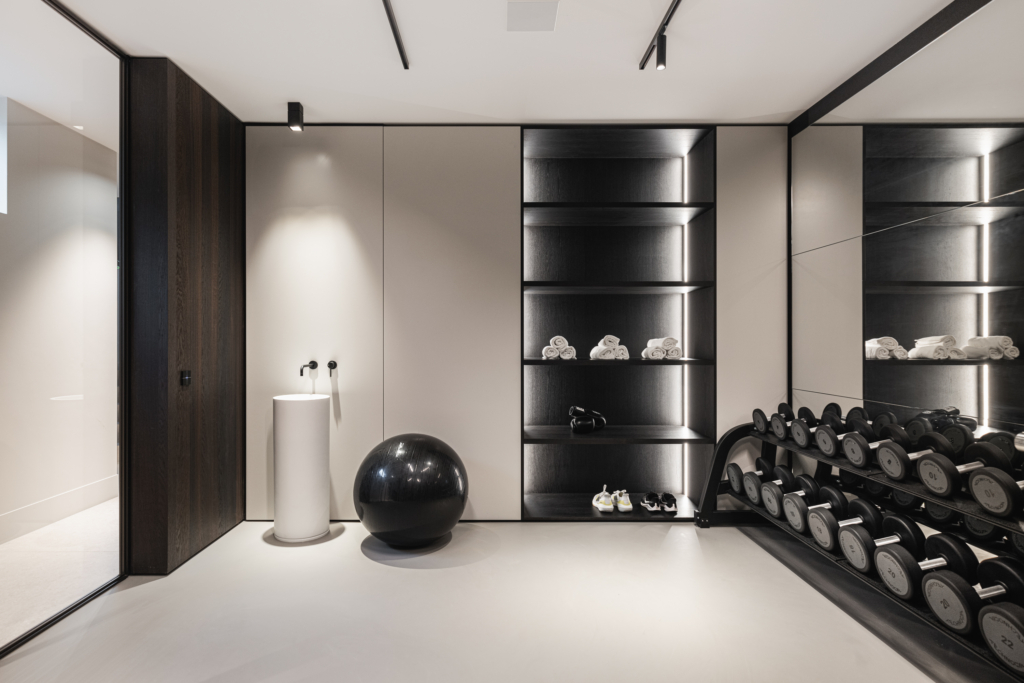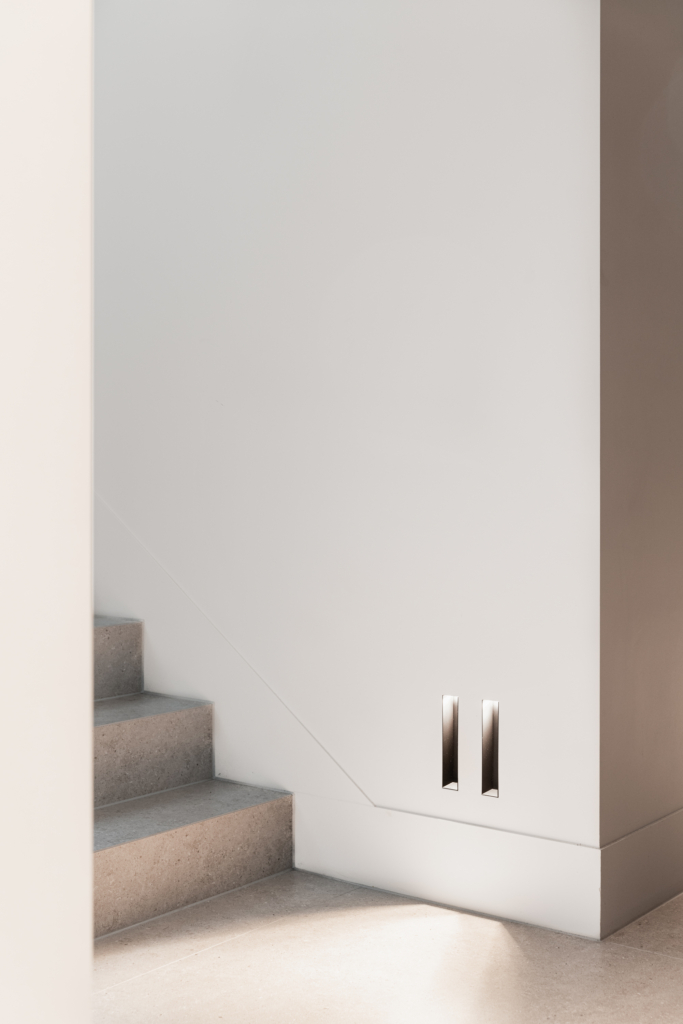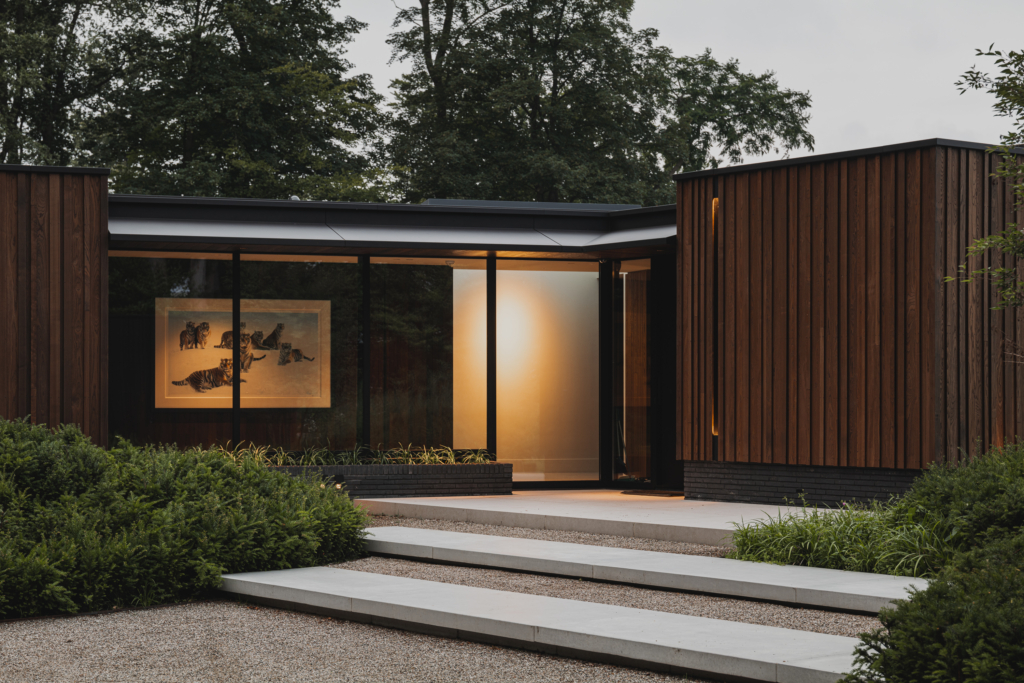 Got inspired? Call or email for a free orientation meeting with Bertel Grote 0031 20-6704065.