Family office
North Holland
This family office is situated right in the middle of the bustling Vondelpark in the heart of Amsterdam. As soon as the door closes behind you, however, you feel the tranquillity of the interior. In this office, we have highlighted the details. These include frames around the sanded leather panels and the use of deep brushed veneer.
The clients have a penchant for worldly places. We reflected these in the interior, art and styling. The design focuses on the greenery; every room connects to the park. The beautiful light makes every room radiate serenity.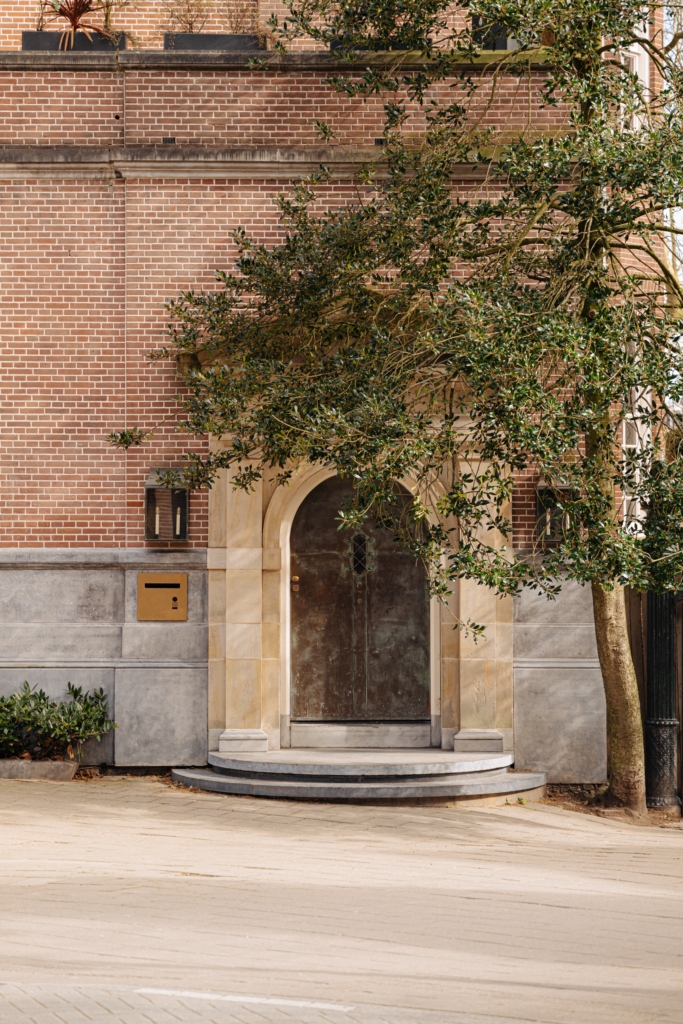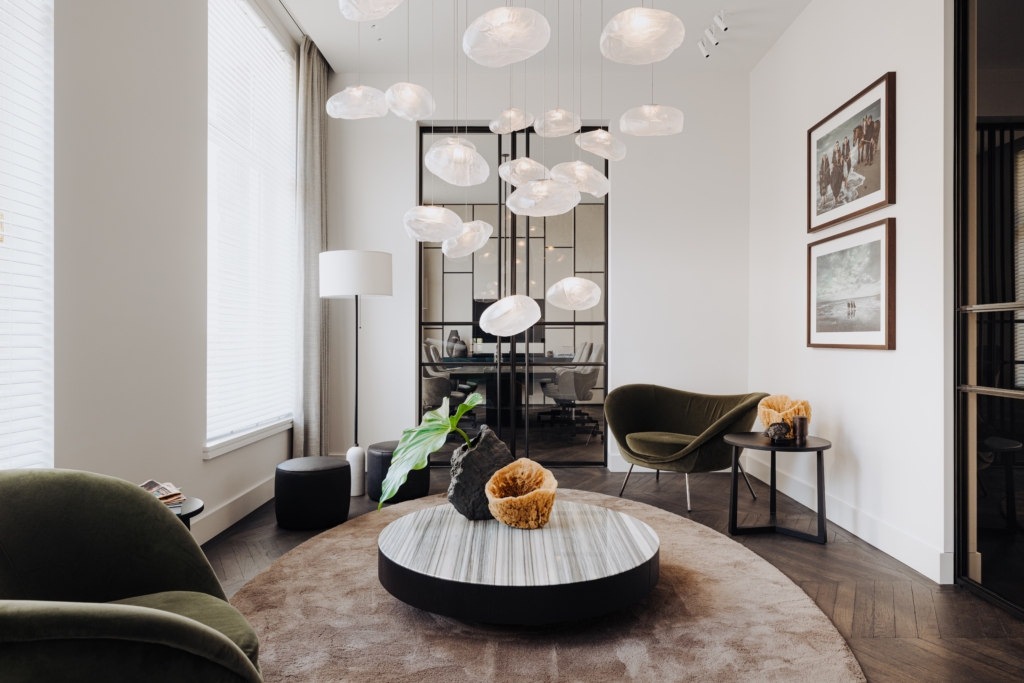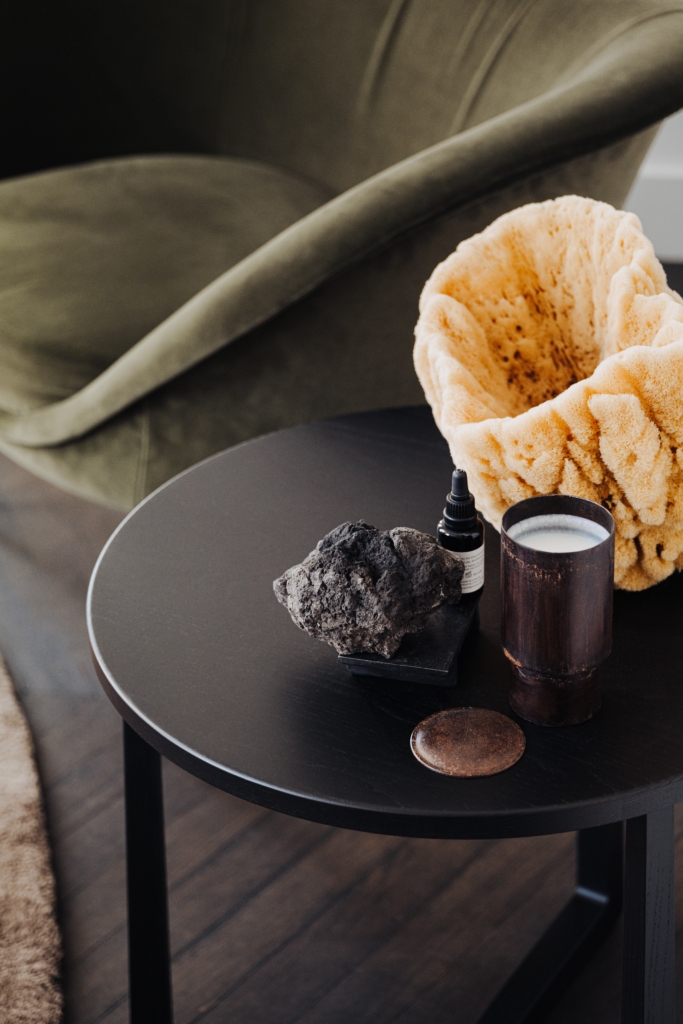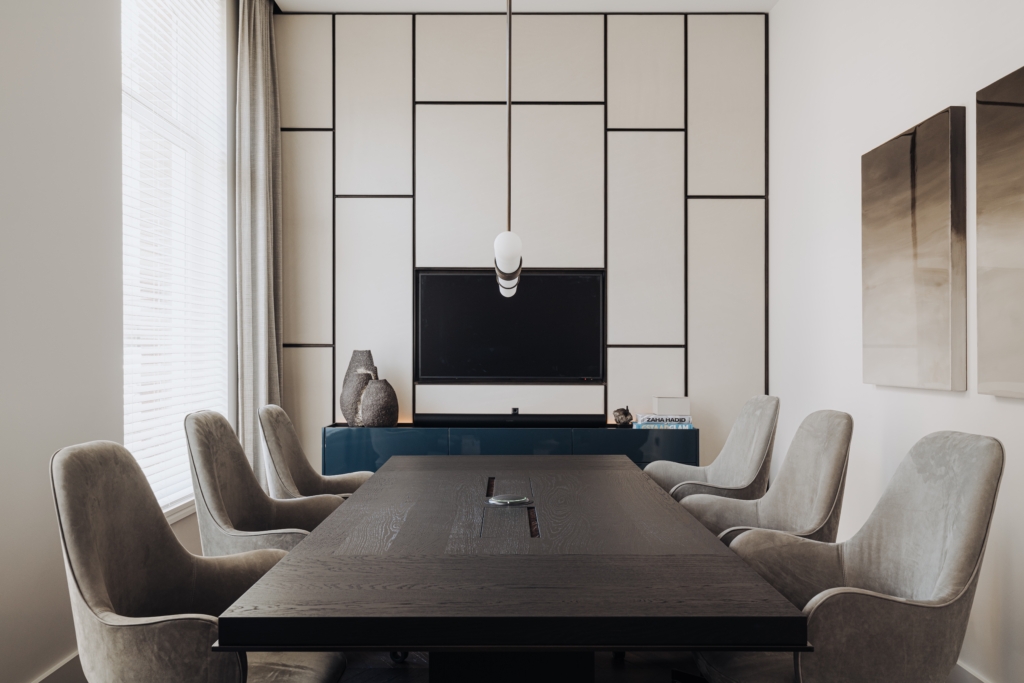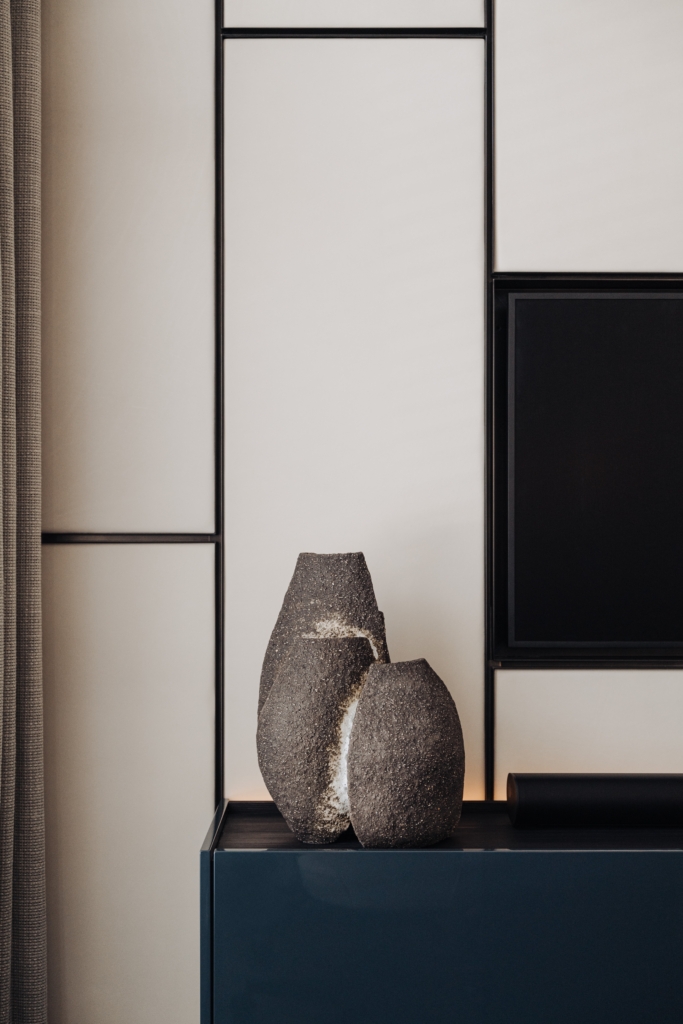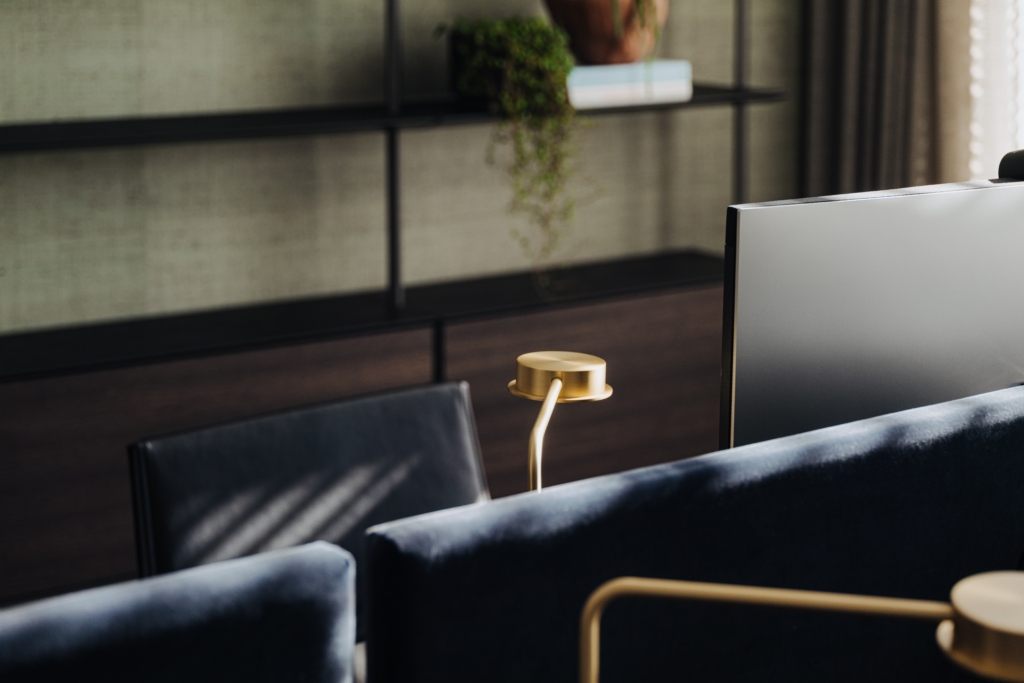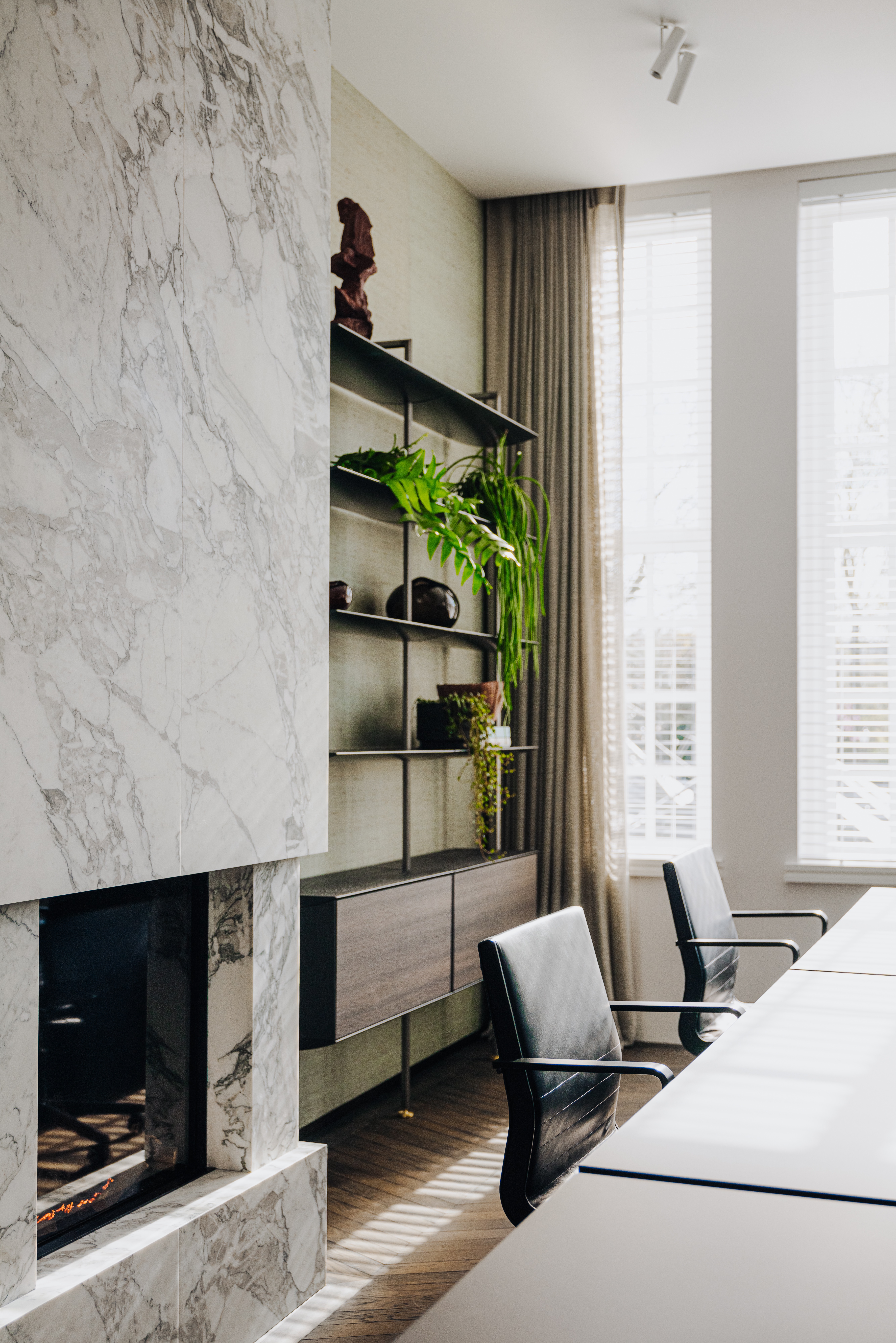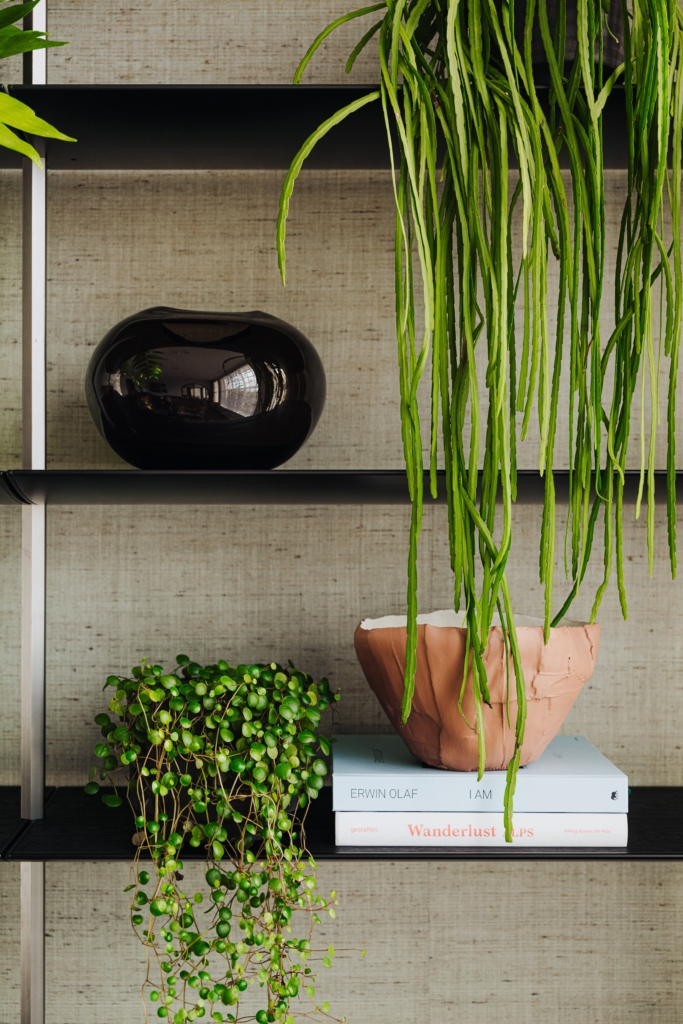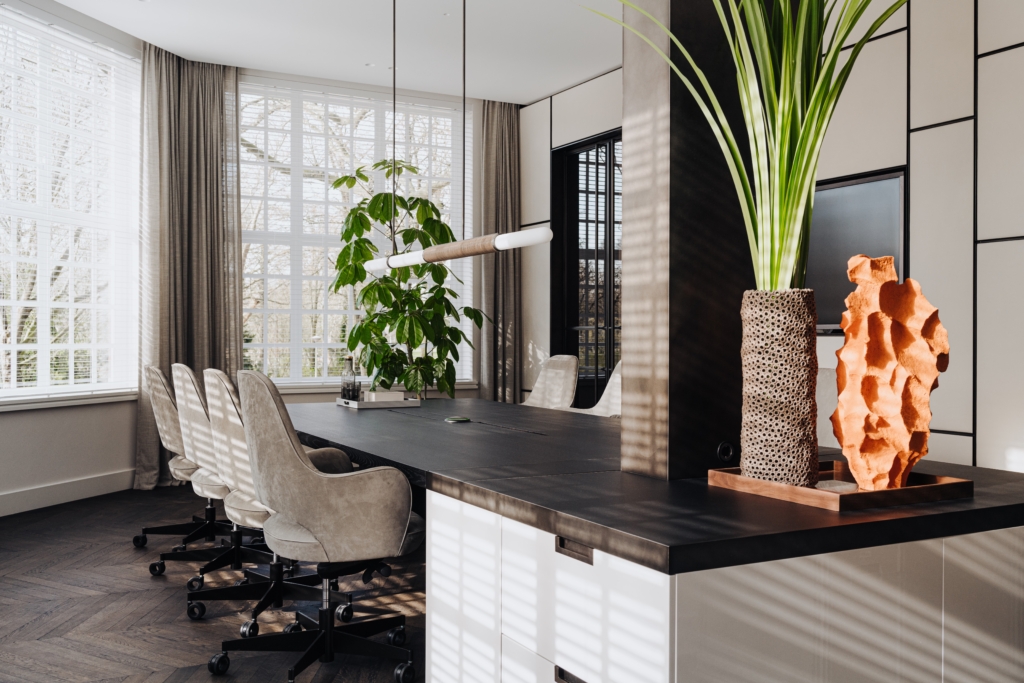 'Because you don't notice the light without that bit of shadow. Everything carries both dark and light. You have to play with it until you get it just right.'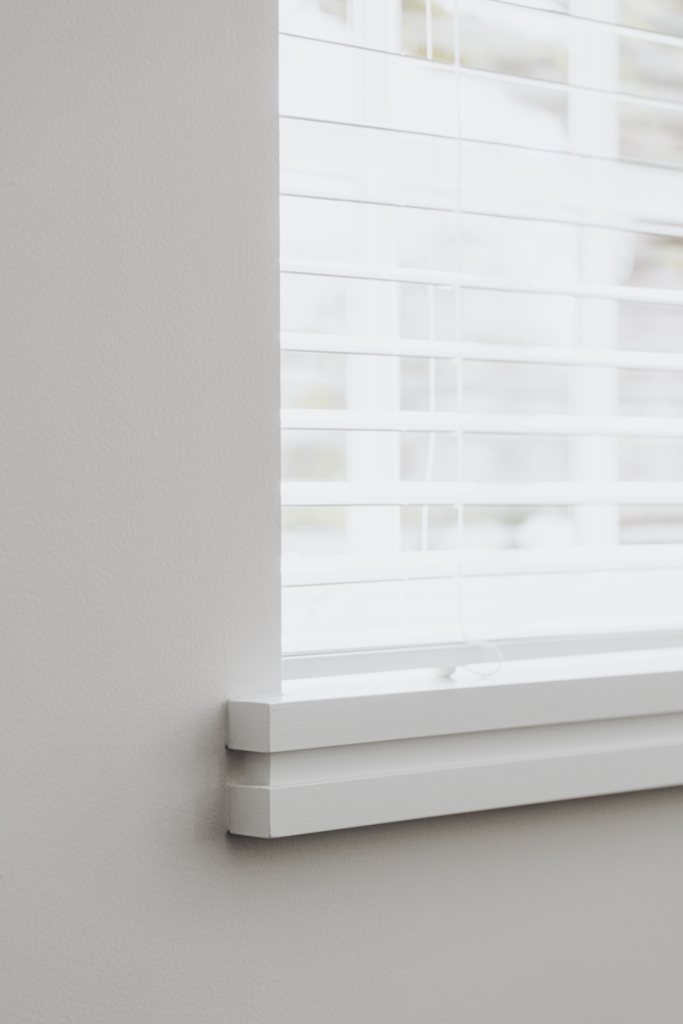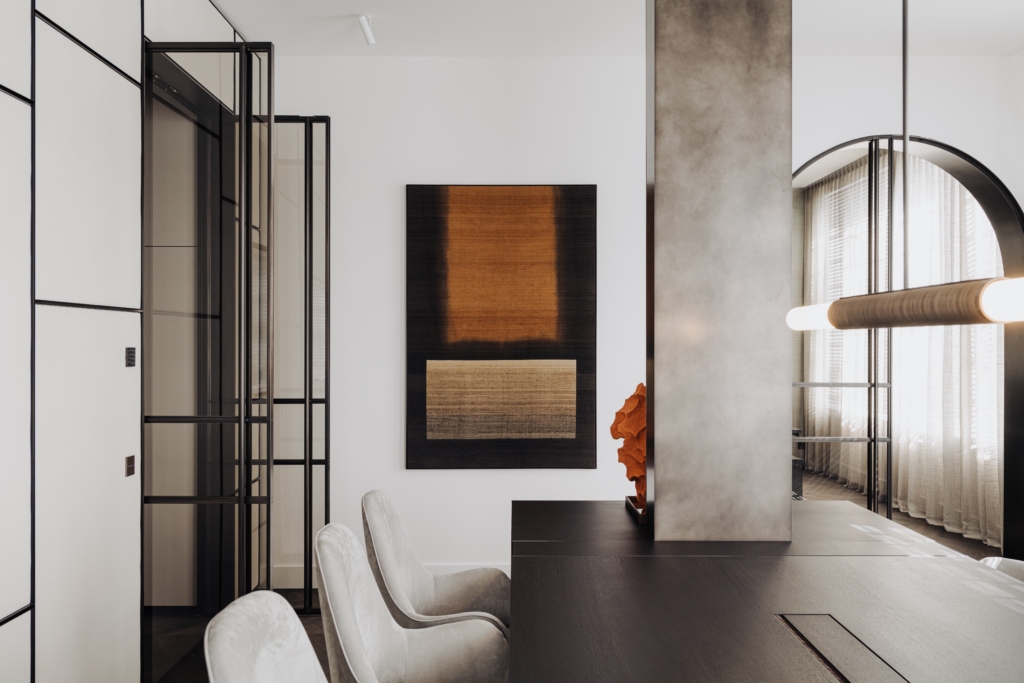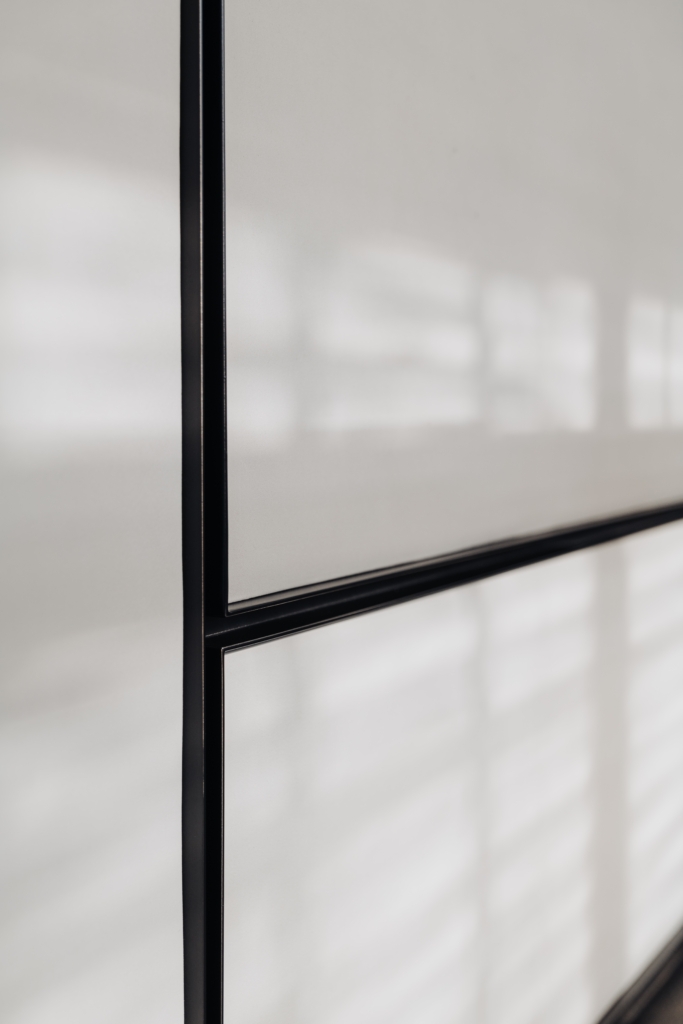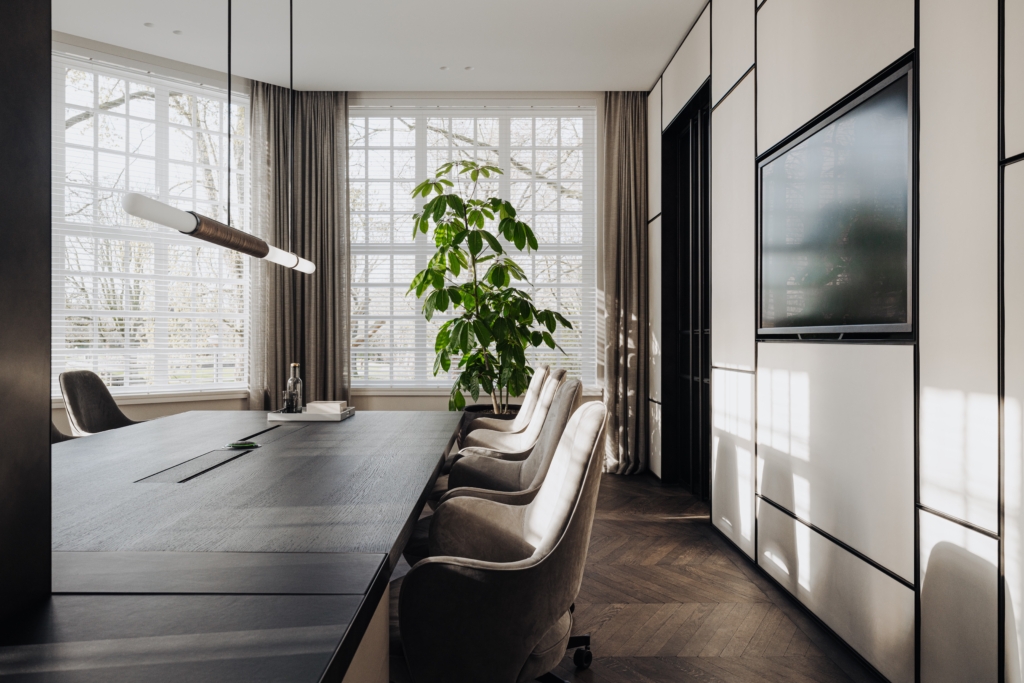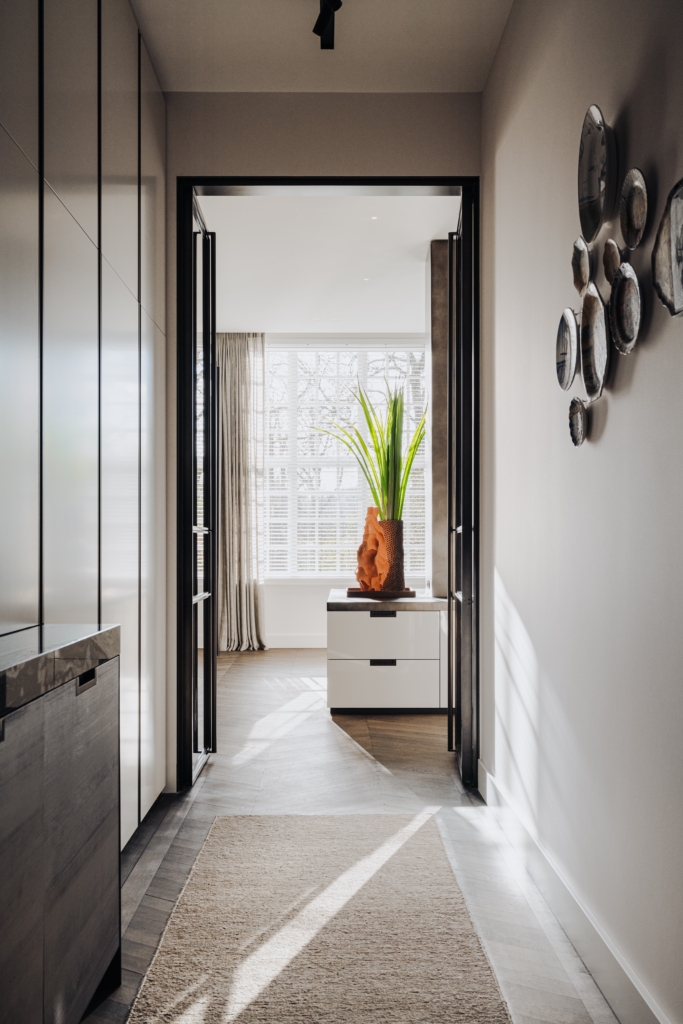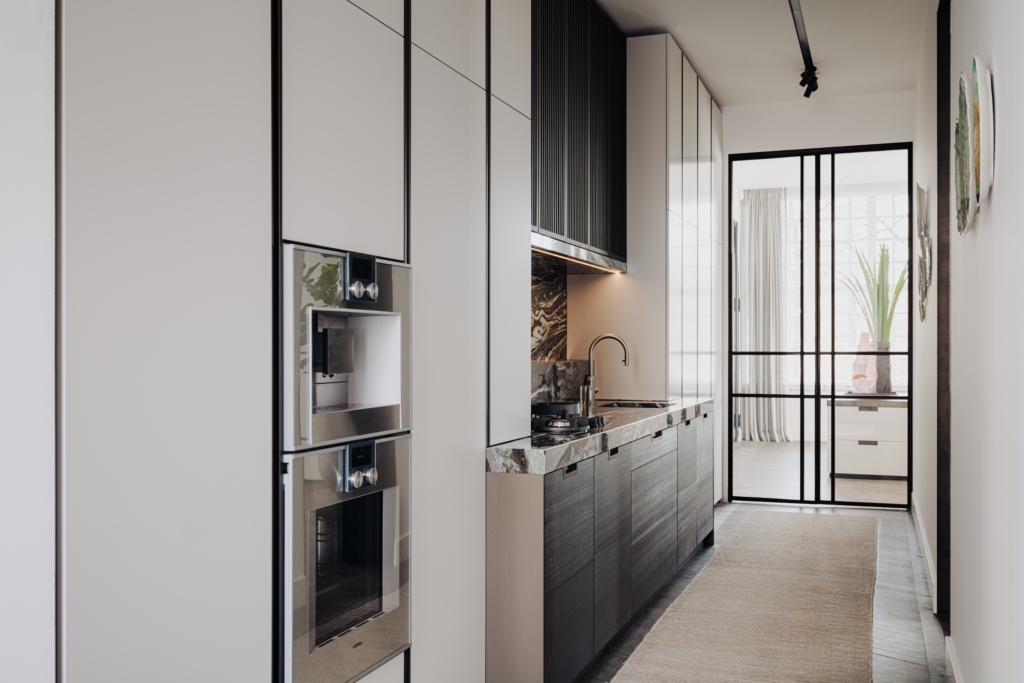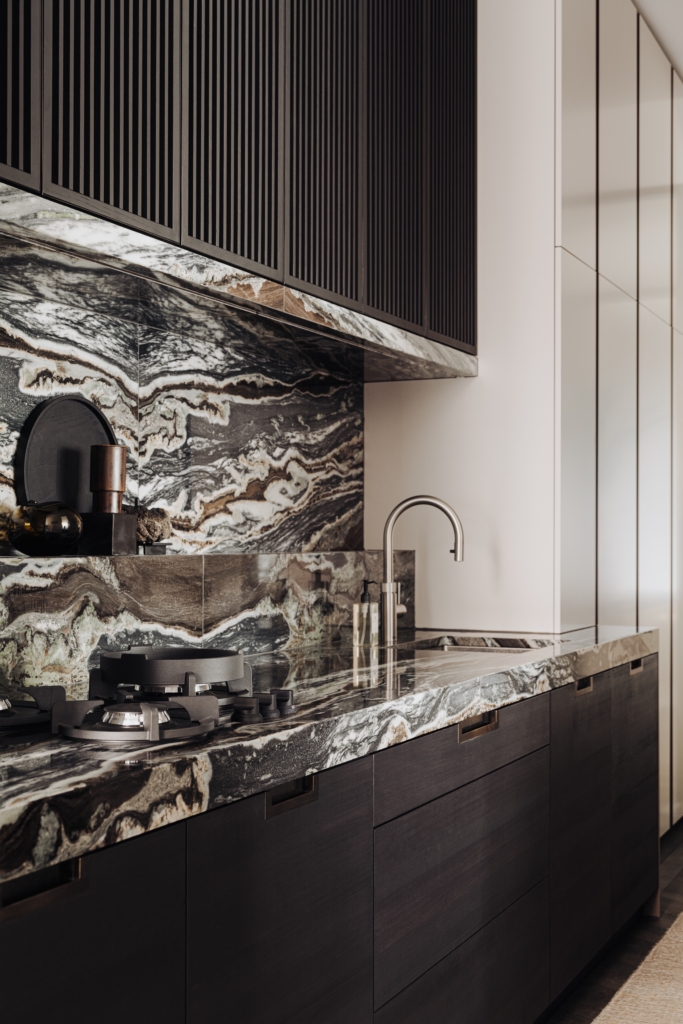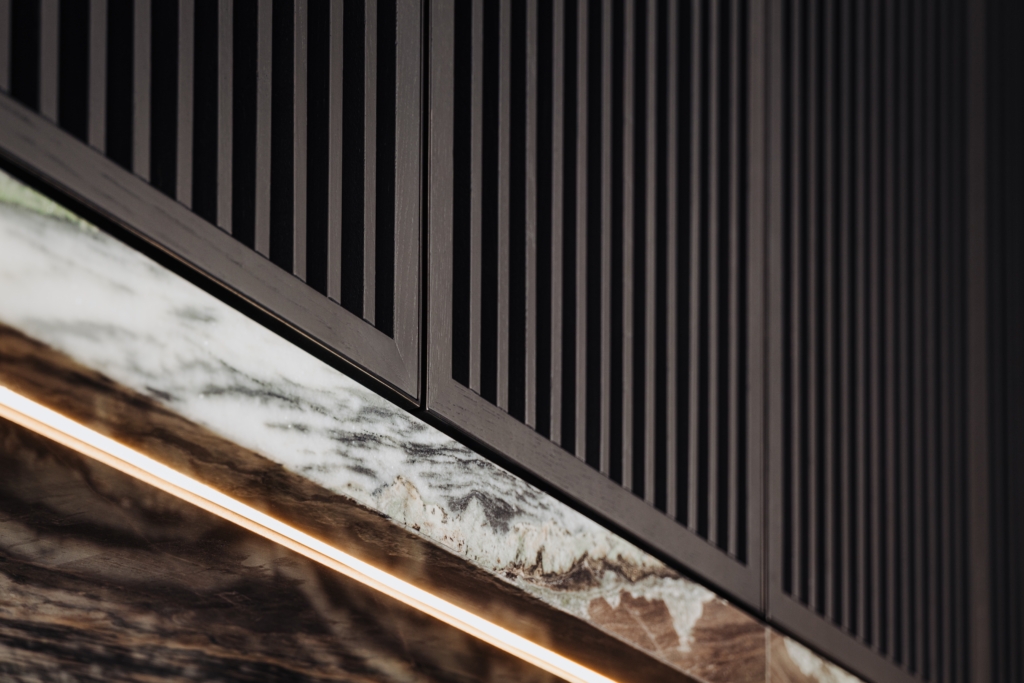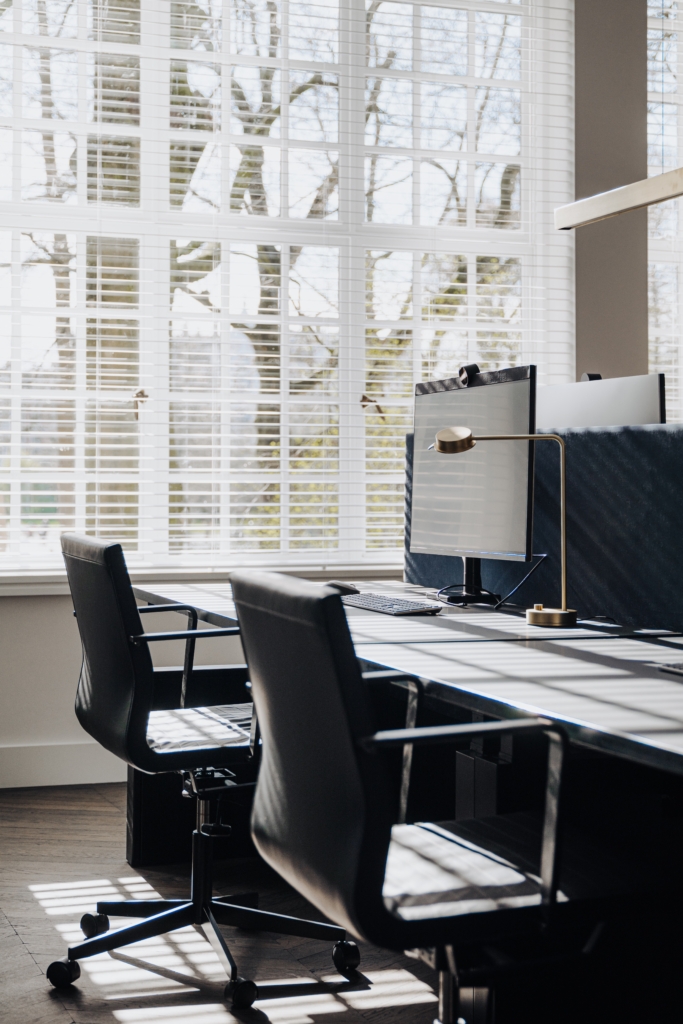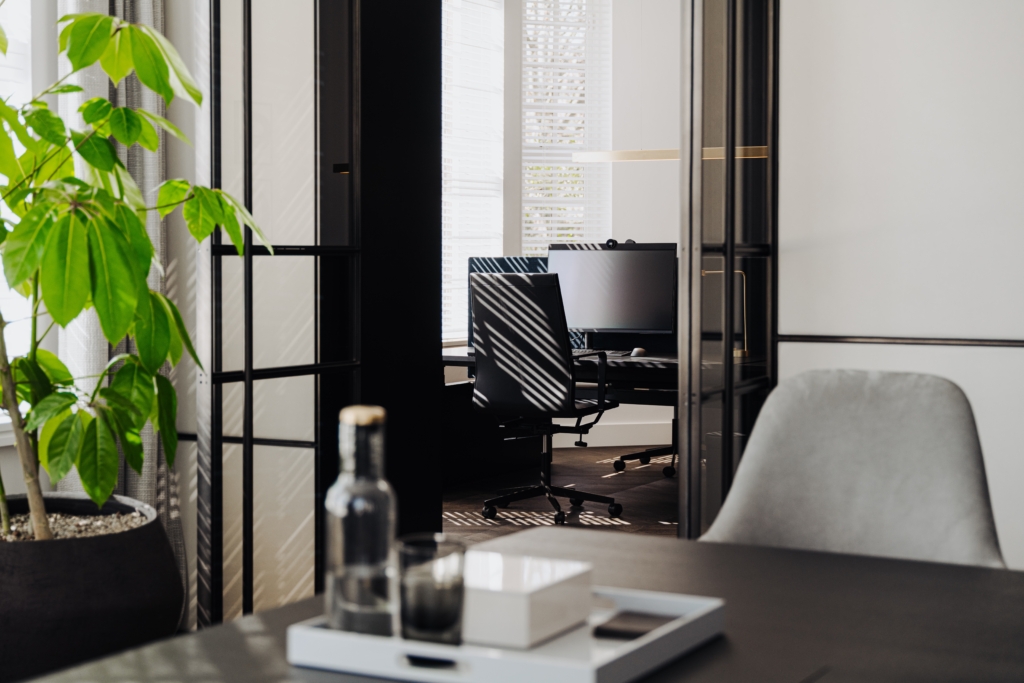 Got inspired? Call or email for a free orientation meeting with Bertel Grote 0031 20-6704065.